First of all, a very Happy New Year to all of you fighters! With the beginning of a new year, we will begin a new journey. We will begin a new race. The race to the finish. Anything and everything we started earlier will come to a happy conclusion now. We must believe that this year is going to bring all the happiness we deserve. So, what's the Year 2020 going to be like for CA Students? Let's hop on this train of thoughts, now. Shall we?
Check Out | CA Inter/IPCC May 2020 Classes
We are going to find out where do we stand. Are we moving forward or standing still?
Now, if we are moving forward, well and good. We are going to take another step ahead.
Similarly, if we are stuck in an endless loop of May and November, WE are going to change it.
How to break through that loop? By finding its root cause. We will find out where we are lagging.
After the discovery of problem areas, we are going to remedy it. How? Every issue comes with its solution. For example, we see that we are having issues with Cost Accounting & Financial Management and Taxation. We will clear our concepts and increase our written practice. We will prepare ourselves for these 2 papers as if our life depends on it.
When we find ourselves right on track, we will make sure that we stick to it. Because, say it with me, "Nobody else is going to do that for us!"
Time shall not affect us. "Oh, it's 7.01, now I'll start studying at 8" No! Please. Let's just try to keep that OCD in check for a while. We will utilise as much time as possible.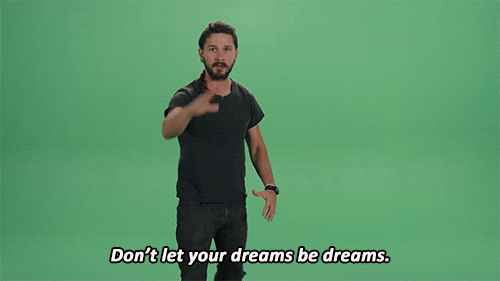 We will try to keep ourselves away from all kinds of distractions. It's just a matter of a few months. Isn't it?
We will take care of ourselves. Yes, it is OUR responsibility, mate. If we can't even look after our own body, how are we supposed to look after a whole organization?
Healthy eating and healthy activities only. We do not want to drop in bed a few months before the examinations. Trust me, it's the worst.
The most important of all, we will NOT let our past performances and results affect the upcoming one. Say it with me! "We will NOT let our past performances and results affect the upcoming one." This is so not the time to put face in hand. It's preparation time.
People will raise their fingers. We will NOT give up. We did not pay such a huge amount of money to simply give up. Nope! We will fight back every time we fall hard.
We will ask ourselves these questions every day, "Am I on right track?" "Have I completed today's task?" "Did I learn something new?" "Did I utilise my day?"
We will look at ourselves in the mirror and speak these sentences out loud, "I am on the right track." "I am a CA Student." "I can do this." "If I am unable to do this, there must be someone somewhere who can do this. And if they can, so can I." "The same people who are raising their fingers today, will praise and bless me when I become a CA." "I don't have to prove anything to anyone. I have my own pace. And I will get this bread at my pace."
Did you know that you can learn excel at an extremely affordable price?
Join Excel Club by CA Neeraj Arora especially for CA Students and enhance your Excel skills. Click on the picture below.
Hence, these were some of the gentle reminders that we all are going to keep in mind while entering 2020. Also, the alignment of the stars will not do anything. It's us. The magic to change our fate in 2020 is right inside us. Therefore, all we need to do is unleash that magic and come out with flying colours. At this very particular moment, no matter if we are here out of our own free will, no matter if we are because of our "parents' dream". We are here. That's the point. Most noteworthy, since we are already here, why not complete what we started?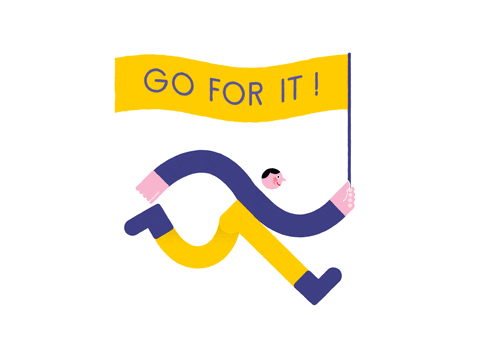 WE are going to make this year golden for ourselves. We are CA Students and likewise, we will work hard towards getting that prefix before our names. Furthermore, if not for us, we will do this for our parents. Above all, this is not the end of our life. Once we become a CA, we can still go ahead and fulfil our dreams. In contrast, no good can come out of sitting idle waiting for the magic to happen.
Check Out| CA Exams Datesheet for May 2020
Please remember, we are NOT running out of time. We all can do anything and everything. All we need is to want to do it bad enough. That's the beauty of a human will power. Once we decide we want something bad enough, we can do it no matter how hard it gets. So, wish you all a very Happy New Year. May you all go ahead and work towards writing the fate of your year. Best wishes to all. Toodles.