In the words of ICAI, "Auditing is, perhaps, one of the most practical-oriented subjects in the CA curriculum." Which makes the language of the study material quite technical. For a student who has not had an exposure in this field, it becomes very difficult to understand the concepts on his own. That's where the role of a teacher comes in. And with that kicks in the question, "who is the best teacher for Auditing at CA Inter Level?" And that's what we will try to answer today.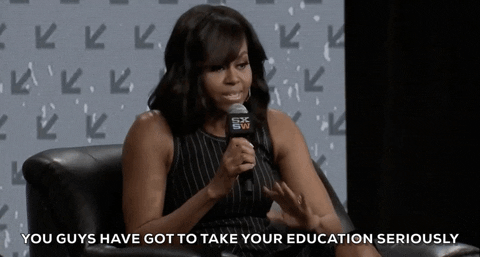 Who is the best teacher for CA Inter Audit and Assurances?
Best is a relative term. We can't determine who/what is the 'best' unless and until we make a comparison. And comparisons should be made on an equitable ground. So, here we have four equally famous teachers for CA Inter Audit whom we are going to compare on the basis of the different mode of classes available, fees, experience, reviews, notes, SA coverage, class duration, and doubt support. So, read on.
Most Famous Teachers for CA Inter Audit-
The four most famous faculty for auditing for CA Inter are-
Surbhi Bansal Ma'am

Neeraj Arora Sir

Pankaj Garg Sir

Harshad Jaju Sir
If you're a CA student, irrespective of how much time you have spent in this course, you would surely have heard about these four teachers. They all have different teaching styles which makes it even more difficult to make a choice among them. So, we'll provide a detailed comparison with the pros and cons of each to facilitate you to make a sound decision. Weigh down the pros with the cons and make a decision for yourself.
Check Out | How to Choose CA Intermediate Audit Classes?
Before we get started, here's a glimpse of what we are going to discuss. We have provided information about the fees of these faculties sorted on the basis of different modes of classes. We have also mentioned some other key points you should keep in mind to make your decision on who is the best teacher for CA Inter Audit.
Surbhi Bansal
The most famous name in the industry. She is known for her child-like teaching style which ensures whatever she is teaching is retained in your mind for a long time. 
Pros of Surbhi Bansal
Vast Coverage
Surbhi Bansal Ma'am covers almost the entire syllabus. She covers the topics and SAs in a manner which stays with the students for a while.
Book
Surbhi Bansal Ma'am's book is preferred by a lot of students for its simple language. But she has not used the language of ICAI's study material much in her book which is a huge drawback as in exams we have to write the keywords used in the Institute's study material.
Techniques
Surbhi Bansal Ma'am is known for her techniques. Though childish, her techniques are good for retaining the content that she teaches.
Mnemonics
Surbhi Bansal Ma'am gives a lot of mnemonics which assists in remembering the topics well.
Cons of Surbhi Bansal
Conceptual clarity
Her classes don't provide much conceptual clarity to the students. Students have reported that they understand what she teaches but it is not helpful from an exam point of view as the concepts are not cleared well.
Face to Face and satellite classes only
Surbhi Bansal Ma'am provides Face to Face and satellite classes only at CA Intermediate level. This becomes quite inconvenient as every one might not be living close to the centres. And with the onset of technology, students prefer to take online or pen drive classes instead of leaving their home and going to a different city. So, if you're looking to take pen drive classes you might prefer other faculties on the list.
Duration of Classes
Surbhi Bansal Ma'am's class is of around 3 hours and runs for almost 3-4 months. This might not seem much initially but as the exam approaches, these 3-4hrs along with an hour or two of commuting back and forth becomes very hectic.
Accessibility
Surbhi Bansal Ma'am is not very accessible as you can only ask your doubts in the class. They provide WhatsApp support for satellite classes students but given the condition of doubt support in the industry, it won't be of much help. Among the 100s of students, it also becomes difficult to ask doubts. And if you face any doubt at the time of preparation before exams, you don't have any place to go to or anyone to clear those crucial doubts.
Fees
Surbhi Bansal Ma'am is perhaps one of the most expensive teachers for Auditing. Her face to face classes are the most expensive on this list. The fees of CA Inter Audit by Surbhi Bansal Ma'am is INR 12,500. Not very affordable for a lot of students.
The teaching method is not suitable for everyone
Some students don't like the 'childish-way' in which she teaches. It's more a shortcoming on the part of students than Surbhi Bansal Ma'am.
Simple Language of the study material provided
The language of the study material provided by Surbhi Bansal Ma'am is too simple and not suited from exam point of view. The examination demands for a certain level which her study material doesn't stand up to.
Not exam oriented
Whatever she tells is important from exam point of view never comes in the exam. So, you might consider not paying attention to what she calls important and rely on questions by ICAI instead.
Book not suitable for exam preparation
Many students ask if Surbhi Bansal Ma'am's book is sufficient for exam preparation or for securing an exemption. It's not. If you think you'll prepare entirely from her book then you have to reconsider. The language of the book is too simple and doesn't contain the keywords important for the exam. You will need to focus on the questions provided by ICAI along with her book.
Neeraj Arora
Neeraj Arora Sir is perhaps the most famous teacher in the CA fraternity both online and offline. He has such a vast presence on YouTube with 5 lakh+ subscribers that it's hard to believe there is any student in CA fraternity who hasn't heard about him. Irrespective of whether you're just starting your CA journey or have been in this course for a while, Neeraj Arora is a name, we bet, you've definitely come across.
Neeraj Arora Sir is famous for both Tax and Audit for CA Intermediate. His way of teaching is so interesting and grasping that you don't feel like you're studying. The introduction of the concept of 'edutainment' by him in his teaching has, indeed, made learning fun. His connection with students and his dedication towards students is commendable.
Pros of Neeraj Arora
Classes full of edutainment
Neeraj Arora Sir's classes are full of edutainment, aka, education, and entertainment. The classes are very interactive. You won't get bored in his classes. You'll have fun and learn at the same time. Even when you take online or pen drive classes you won't feel the lack of interaction.
In line with the Institute's Material
Neeraj Arora Sir's teachings, as well as the notes he provides, are in line with the Institute's study material. He doesn't go for overly simple languages and focuses on keywords so that you don't face any problem in exams.
Face to face, pen drive, and online classes available
Neeraj Arora sir provides Audit lectures in Face to face, pen drive as well as online mode. Depending on where you are and your convenience you can opt for any of the above three at a very affordable price.
Fees
Other faculties (probably): No one can keep Audit fees below 10k.
Neeraj Sir: Hold my beer.


Neeraj Sir's fees for CA Inter Audit classes is the lowest and the most affordable. You just can't find such high-quality lectures at such a reasonable price anywhere, that I can bet.
CA Inter Audit Fees – Neeraj Arora Sir
Mode
Old Course
New Course
Online
₹4,000
₹5,000
Pen Drive
₹5,000
₹6,000
Face to Face
–
₹5,500
Memory Techniques
Neeraj Sir uses a lot of memory techniques which are useful in retaining the syllabus. He uses a combination of understanding and rattafication, both of which are very important for the exam.
Provides Quality Notes
The notes provided by Neeraj Sir are well made and include pictures and charts which make studying easier. They include all the keywords that you need to use in your answer sheet to score good marks in the exam. Some examples provided in the book are lighthearted and easy to remember.
Teaching Method
Sir's teaching method is very engaging. The examples he uses, the way he teaches, even a student taking classes through pendrive won't get bored.
Energetic Environment
The best CA Coaching i have come across. The energetic environment doesn't let you feel the burden of the studies and the clarity of concepts is delivered at its best. It's not just a coaching class but a full package of Knowledge, personality development, character development and what not. Neeraj sir has a very friendly nature which makes interaction with them very easy and light. Students feel free to ask questions, present their opinions and participate in all class discussions. Truly the best coaching for CA intermediate that students must opt.✌

-Raghav Raaj Singh (Google reviews)
Motivational Satsang
Neeraj Arora Sir gives a lot of 'Motivational Satsang' and students have reviewed to be very much helpful. He develops the students not just for the exams but helps in their overall development as well. A discussion like that once in a while, in between classes, helps to stay motivated for the exam. For CA exams, motivation is al
Vast Reach
Saying Neeraj Sir is virtually present everywhere won't be an overstatement. From YouTube to Telegram to WhatsApp to Instagram to Twitter to Quora, you can notice his presence everywhere. This gives the students a chance to connect with him. He has a vast reach and accessibility. Students love him because they can connect with him.
Stay Connected, Stay Ahead.

-CA Neeraj Arora
Class Duration
For Face to Face classes, sir keeps the classes quite short. The classes run for around 1-1.5hrs a day and the course gets completed within 2 months. So, you are covering the syllabus in a lesser amount of time, saving the rest of your time for other things.
Revision Videos
Neeraj Sir provides revision videos of every chapter at the end of the class and uploads it. And the best part is you can watch it any number of times. It is very useful for revision at the end moment before the exam.
Doubt and Tech Support
Neeraj Arora Sir has a very good doubt and tech support. Probably the best in the industry. You can ask your doubts even after your classes are over. In case you take online or pendrive classes from him, his doubt support and tech team are always more than ready to assist you and resolve your problems at the earliest.
YouTube Support
Neeraj Sir uploads so many useful videos for students on YouTube. Doesn't matter whether you have taken classes from him or not, you'll find a lot of helpful videos on his channel. He posts revisionary videos, amendments, and so many others. He stays connected with his students all the time and helps you till the very last minute of the exams.
Free MCQs and Test Series along with the course
If you take Face to Face classes from Neeraj Arora Sir, you'll get free test series along with 1000+ MCQs in a gamified manner along with other benefits.
Covers current topics along with the subject
Neeraj Sir believes in the overall development of the students. He gives the subject knowledge but keeps the students updated about the recent happenings in the world as well. His recent discussions about the IL&FS case is just a glimpse of it.
Charts and mind mapping
Neeraj Sir's book is filled with charts and mind maps. You can find the charts for each and every topic in his book. His books are well-suited for exam preparation.
Other benefits
Along with the classes, Neeraj Arora Sir provides other courses such as Mindset of Rich People, and Main Banunga Crorepati to learn the art of investing. Overall development, as I said before.
Cons of Neeraj Arora
Over-enthusiastic
Neeraj Sir has a different level of energy which might come off as over-enthusiastic for some students. But this over-enthusiastic persona is what keeps students' *josh high*.
Technical Issues
This is not a situation for Face to face students. But for the students taking online or pendrive classes, some technical issues might arise sometimes. Technical issues are inevitable but his team ensures that the issue is resolved at the earliest. They resolve the technical issues within 24-48hrs. Also, technical issues are only when you take laptop based classes. The app-based classes are very smooth and there are no issues as such.
Audit classes from Neeraj Arora Sir consist of all the pros of all other classes and along with that tackle all the cons of the rest of the teachers on this list. Neeraj Arora Sir is a very good choice for CA Inter Audit classes as you get everything at a very reasonable price. You can definitely go for his classes.
Neeraj Arora Classes – Complete Value For Every Single Penny You Spend.
Pankaj Garg
Pankaj Garg Sir teaches the keywords which are important from exam point of view, hence, making him a choice for CA Inter Audit classes.

Pros of Pankaj Garg
Good study material
Pankaj Garg Sir's study material is very good for preparation for exams. 
Study Modules
The study module provided by Pankaj Garg Sir includes-
Summary Charts

MCQ Book

Scanner cum practice manual
These are very exam-oriented and helpful in preparation.
Detailed Coverage
The study material provided by Pankaj Garg Sir has detailed coverage of the syllabus. It includes guidance notes, audit pronouncements, etc and is a good option if you're going for self-studies.
Cons of Pankaj Garg
Satellite classes only
Pankaj Garg Sir's classes are only available through Satellite and [email protected] at Aldine. This can be a pro in the sense that students in remote areas can also study from him if they have Aldine's centre there. But this is a pro only till students have a centre near their home, if not, they don't have the option to take online or pen drive classes. And satellite classes have limitations of their own about which you can read about in our blog on "How to Choose A Teacher for CA Inter Audit Classes?"
Fees
The fees for Audit classes by Pankaj Garg sir is on the expensive side. Though it differs from centre to centre and location to a location still the fees for Laxmi Nagar centre is INR 10,216.
Lack of interaction
Pankaj Garg Sir's classes are already on satellite mode, on top of that, it's not very interactive which for some students can be a huge put-off. The classes may sometime seem monotonous and satellite mode doesn't help the case much.
Harshad Jaju
Harshad Jaju Sir is from Pune and teaches at Swapnil Patni Classes. If you're in Pune, Face to face classes by Harshad Jaju Sir can be an option you can go for. His classes are also available in online form but are on a rather expensive side.
Pros of Harshad Jaju
Energetic Environment
The classes of Harshad Jaju Sir is filled with energy. He is a young faculty who vibes well with the students.
Multiple revisions
Harshad Jaju Sir provides multiple revisions to the students and promises to stick with the student till the end.
Nice Explanation
Harshad Jaju Sir provides nice explanation and uses 'brain mapping' technique. Students enjoy his lectures and find them interactive.
Cons of Harshad Jaju
Extremely Costly
The Audit classes of Harshad Jaju Sir is quite expensive. He charges INR 9,440 for his classes whereas his pendrive classes range from INR 10,000 to INR 18,000. INR 10,000 is for when you opt for 1.5 views and 6 months validity. If you go for 2 views with 6 months validity the fee increases to INR 12,000. 1.5 views for 12 months will cost you INR 15,000 and 2 views with 12 months validity will be INR 18,000. So, 2 views with 6 months validity will cost you 12,000/- whereas you can buy Neeraj Arora Sir's online classes with 3 views and till-exam date validity for just INR 4,000 for the old course and INR 5,000 for the new course. Concept of 1.5 views
The cheapest variant you can find of Harshad Jaju Sir's Online class is of 1.5 views. I fail to understand how the 0.5 views work? Also, if you open the video once, even for a few minutes, and due to some reasons you close it, it's counted as one view. This is a problem which many students faced.
No keywords while revising
Repetition is good but there is no point in revising again and again if you miss the keywords. As we know, keywords are the most important factor for the exam. Also, if you're revising in Hindi, the students might understand it but it is more important to present that understanding in the answer sheet which he somewhat lacks to deliver.
No in-depth teaching
If you're looking for in-depth knowledge or detailed understanding of the subject then Harshad Jaju Sir is not the option to go for.
Lack in doubt support
This is a legit problem reported by many students. Even when I was trying to confirm their fees with them I had to call thrice to get the actual price. They have provided many numbers and each of them states different fees for the class. Their customer support seems clueless and asks you to call on another number. If there are so many issues in joining then I can only wonder what the doubt support will be like once you have bought the classes.
Not so good book
The book provided by Harshad Jaju Sir is not very good from an exam preparation point of view. There are better books available in the market which you can use for preparation.
Check Out | 10 Things to Keep in Mind while Choosing CA Coaching
So, I hope this gave you an understanding of the options available to you for CA Inter Audit classes. There are a lot of teachers available in the 'market'. We gave you four of the most famous teachers for CA Inter Audit along with their pros and cons. We don't recommend any teacher as that is one choice which should be made by you. You have the pros and cons, you can find demo lectures on YouTube. Do some research, see, whose method of teaching suits you best. Check the Google reviews along with your convenience and budget.  And make a sound decision for yourself. All the best!