Oh, the age old question at the back of every students' minds, "What is the average salary of CA in India?"

Most of us want to be rich and successful, don't we? And for that, we need a good job that yields a hand full of salary. So, we seek to know the salary of the course which is considered to pay a huge amount of remuneration. It's a general belief that the CAs in India earn gold. But is that actually true? Is that actually the case?
Why do we want to know the average salary of CA in India, anyways? Since inception, we have been told, "Beta, CA kar lo, fir toh aish hi aish hai!" 
Meanwhile, aish be like: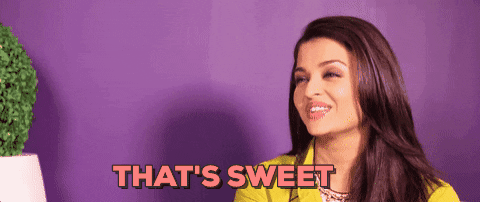 So now what is the reality behind all the heat in the market? What is it all about? How come people always assume that if we are a qualified CA, we must be earning a hand full of money?
Check Out | A Guide to CA Course
The General Perception
What people generally believe is that CA Students start earning a hell lot of money as soon as they clear their CA Final examinations, which is only partially true! We cannot assume that the same situation applies to the thousands of students clearing exams altogether. In one lot of the students passed, there are rank holders, average students, students clearing their exams after multiple attempts. So, no. It is quite impractical to believe that the salary of all the students would be the same. Also, it is quite obvious that a student clearing exams in the very first attempt along with a rank would get preference over the other students.
Although this doesn't mean that we should pressurise ourselves to run after that rank. Hell, No! There is a second factor that matters the most and that is our skills! At the end of the day, what an employer would see in us is our skills. Our skills would take a company to a higher level and not our ranks. So, that is something to be kept in mind as well.
The Anatomy
Let us get straight into the whole structure of the salary of a CA in India.
But before that, a gentle disclaimer:
The figures about to be mentioned below are not to be considered as 'Patthar ki Lakeer'. These are just estimated approximate figures.
Now, let's get into it, shall we?
Highest Salary
The estimated highest salary of a CA in India is considered to be around INR 76 Lakhs per annum.
Well, yes.
But, not to get too excited. Why? Because the lowest salary is yet to be checked out.
Lowest Salary
The estimated lowest salary of a CA in India is considered to be around INR 3 Lakhs per annum.

INR 3 Lakhs per annum? Hanji!
Now, let us talk about the Highest to Lowest salary brackets.
Highest Package
There are two divisions under this head:
| | | |
| --- | --- | --- |
| | 1 | 2 |
| POSTING | Domestic Posting | International Posting |
| SALARY | INR 24-30 Lakhs per annum | INR 76 Lakhs per annum |
INR 76 Lakhs per annum! Then why not go for International Posting? Because every option has its own pros and cons. This is a whole other topic for discussion.
Mid-range Package
A mid-range package can go anywhere around INR 9-18 Lakhs per annum or INR 10-20 Lakhs per annum.
Generally, International KPOs, Public Sector Units like ONGC, and Banks are seen making such package offer.
Indian Companies like Tata Group, Reliance Industries Limited, Infosys, etc generally offer INR 6-9 Lakhs per annum.
Lowest Package
Now, the lowest bracket can go from around INR 5 Lakhs per annum to INR 3 Lakhs per annum. Companies like Genpact hire candidates within this range.
Average Salary
Average Salary of a CA Student in India as per the ICAI Campus Recruitment Report is around INR 7-8 Lakhs per annum.
Takeaway Points
If you are a fresh CA and didn't quite have a good Articleship experience, you should at least once join Big 4 Companies to see the international level of work, especially in the field of Auditing.

If you are a fresh CA and already had a good Articleship experience, then you have a lot of opportunities of joining any of India's top 10 or top 20 firms.

Big 4 Companies carry out mass hiring of CAs paying INR 6-9 Lakhs per annum, depending upon your Articleship, Skills, etc.

Companies like Aditya Birla Group carry out Leadership Programmes in order to train and nurture the CAs. Rank holders are given preference over the other candidates.

Ranks and Marks are not the only variables for success. Our recruitment widely depends on our skills.
We can sharpen our skills even if do not get a great exposure during our Articleship period. One such skill is MS-Excel. You can watch this video on "Excel for Beginners" to learn the basics of Excel.
In addition, check out: