In the present era of cut-throat competition in almost all spheres of life, it is imperative for every person to be a true professional in their respective field. We have seen numerous students who are confused about whether to complete their articleship by joining an office or taking a dummy. Well reaching the CA articleship places you at the second last step of becoming a professional CA practitioner. So, going wrong is not even an option.
Here, through this article, we are sharing with you the importance of articleship which shows you the benefit of becoming regular in the office at the time of articleship. We also show you broader ways on how you can make the CA articleship a learning process.
Importance of Articleship in CA course
Purpose
As we know, the registration of articleship training is mandatory for the CA course. It will be the backbone of your carrier. The purpose of making this training compulsory is to give the country true professionals. Articleship training supports the structure of Chartered Accountant by giving them practical experience of every aspect either in accounts, taxation or audits. The purpose is to provide both theoretical and practical skill to acquire the qualities and intellectual skills of a professional.
Importance of Articleship
Articleship not only helps to clear the CA final exams but also helps to build a bright career. Practical training gives a disciplined attitude for hard work. It develops the necessary skills for the application of theoretical knowledge to a practical situation. Article-ship during the CA course reminds us of the saying-
Practice makes a person Perfect.
The most important calibre during training is the effective utilisation of limited time between work and study. Being into the place of work also makes one aware of all the situations and happenings. Also, suggest the ways of taking decisions and the manner of reactions in unexpected situations. It helps in developing communication skills to communicate fluently with clients and society. The first learning from CA articleship should be teamwork. It also enhances the leadership qualities of an individual.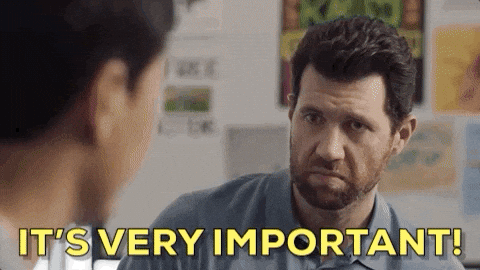 Articleship is the only period to get a chance to learn on the cost of others. This helps to get a chance to meet with the top management of companies, create a network with the senior people which is hard to get in initial years. It not only gives great exposure but also helps in learning about the office etiquettes. The office is not composed of work only, it also considers punctuality, physical appearance, work hours etc all together. There are infinite advantages of regular and sincere articleship which can not be explained in words. As a trainee, they can enhance their understanding of an organisation, a better view of business functions, working environment, methods and so on. Hence, Articleship is considered as the part and parcel of CA students' life and the importance of this practical training cannot be underrated in any case while pursuing CA course.
Managing Studies with Articleship
The question that usually comes in the mind of every CA student is how to manage articleship with coaching classes. And this question can be answered by the skill of managing things in the short span of time. This also helps to learn the managing of time which in turn would make you a good manager. The saving of time can be done by opting coaching for the necessary subjects and preferring to self study theoretical topics like Audit.
It has been said that if you can manage your time during articleship, you can manage anything. As, to manage self-study, coaching, office, audit, meetings, deadlines, work pressure, family time and so many things, and all such at an early age is not an easy task. Hence, if you can manage such things properly, believe that You have learned the skill of management.
Better Job Opportunity
The articleship experience is not less important than clearing the CA exam. This can be better understood in facing an interview for the job. The person who takes articleship interview is already an experienced person. They want candidates to have excellent knowledge and also know to apply them in practical scenarios. In the first 2 minutes of the interview, the interviewer would be able to judge whether you have practical knowledge and have done proper articleship training or not. All companies have a heavy preference for students who have done proper training as they can be put on the job from the first day. So proper articleship provide great exposure to get a great job.
Remember, if you sweat more at the time of training, you will have to bleed less in the battle.

"Choice is yours"
Hope this article helped you to learn about the role of articleship in CA curriculum. Definitely, you have to handle the stress but more than that you will get to learn an infinite number of things. If you have any doubt regarding any point please comment below.