CA is one of the toughest profession considered in India. It is the best field for commerce students after 12th class. But as we see from the year 2009 there is so much downfall in the number of registration in CA course. The tough competition and vast syllabus are one of the threats to the student to register the course. Even after having a respected position and a good salary package students are denying to join the course. There are many more reasons which we discuss in this article below in detail.
From a detailed data i.e 70th Annual Report published by the Institute of Chartered Accountants of India came as a shock to me. I would straightaway present certain facts and then will talk about what's so shocking. We will see the downfall of the number of registration in CA course year by year in the below sheet.
Check Out | Why students fail in CA exams, Who is Responsible?
Students Registered (From 31st March 2009)
| | | | | | | | | | |
| --- | --- | --- | --- | --- | --- | --- | --- | --- | --- |
| During the year | Foundation as per new CRET | Final | New Final | CPT | PCC | IPCC & IIPCC | Intermediate | ATC | Total |
| 2009-10 |      – | 24,172 |      – | 1,67,073 | 1,860 | 80,745 | | 3,376 | 2,77,226 |
| 2010-11 |      – | 57,175 |      – | 1,55,217 | 329 | 67,984 | | 1,906 | 2,82,611 |
| 2011-12 |      – | 47,515 |      – | 1,61,712 |      – | 85,053 | | 2,099 | 2,96,379 |
| 2012-13 |      – | 45,102 |      – | 1,61,084 |      – | 1,02,406 | | 2,615 | 3,11,207 |
| 2013-14 |       – | 39,348 |       – | 1,54,742 |      – | 96,285 | | 3,209 | 2,93,584 |
| 2014-15 |       – | 36,950 |       – | 1,41,241 |       – | 66,570 | |   881 | 2,45,642 |
| 2015-16 |       – | 31,669 |       – | 1,25,140 |       – | 77,962 | | 1,249 | 2,36,020 |
| 2016-17 |       – | 27,611 |       – | 1,07,392 |       – | 81,886 | | 1,430 | 2,18,319 |
| 2017-18 |     9,788 | 26,291 | 14,056 | 73,804 |       – | 22,657 |     63,693 |    – | 2,10,289 |
| 2018-19 |    45,048 |    – | 27,966 |    – |      – |     – |    53,654 |    – | 126,668 |
** The above figures have been extracted from 70th Annual Report of ICAI for the Year ending 31st March 2019
Have you seen those highlighted figures??

More than 70% decline in the students registering in Chartered Accountancy in 10 years period is a big reason to worry. Is Chartered Accountancy losing its shine??
This was the question that came to my mind when I first saw the Annual Report and in particular these figures. Friends, I myself a Chartered Accountant and I take great pride in saying this. But if something is going wrong within the Institute, then I think it's my moral responsibility to highlight it so that corrective actions can be taken for restoring that shine again.
In this blog, I would talk about the problems in the Chartered Accountancy course according to me which lead to such downfall in the number of registration in CA course. We also provide some suggestions for improvement needs to be focused on.
Reasons for Downfall in Number of Registration in CA
First, let me talk about the problems. Friends, I see the structure of the course in and out over the past few years and following are certain problems in the structure which according to me needs attention.
Inverted Structure of Course
Inverted Structure i.e. entry to many and exit very few is what I feel is the sole reason for students not enrolling in this course. Chartered Accountancy is probably the only course which does not guarantee you a degree even after spending 4-5 years. Friends during FY 2010- FY 2019, 13,02,241 students enrolled in the course and only 1,38,098 Qualified as Chartered Accountants during this period i.e. success ratio is mere 10.60%. This wouldn't motivate anyone to join. Yes, ICAI has to match demand and supply to maintain the reputation of the profession but this should be done at entry-level as nobody has a got a right to destroy someone's 4-5 crucial years and end up giving nothing.
Article ship Structure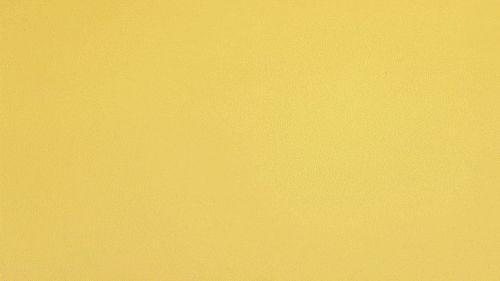 The articleship structure, I have a question on this. How many students who pass CA Intermediate end up getting into Big4s or Top 20s or 30s or 50s? Well, I don't have a figure to comment upon that only I can say they are very few. What about others?? Most of the Articles are in a miserable state as there are very few firms that actually focus on value addition to an article assistant.
Why can't Industrial Training/ Internship be made mandatory so that everyone gets an equal opportunity? Why can't we make the Practical Assessment Test more practical?? The Practicing CA Firms are not given Grades on the basis of performance of an Article Assistant registered with them so that in the future others can choose a firm wisely. Why? Why can't the period of 3 years is broken into two i.e. 2 years before appearing in CA Final and 1 year after Qualifying as a CA?? Many questions are there which should be noticed and take necessary action on it.
Examination System of ICAI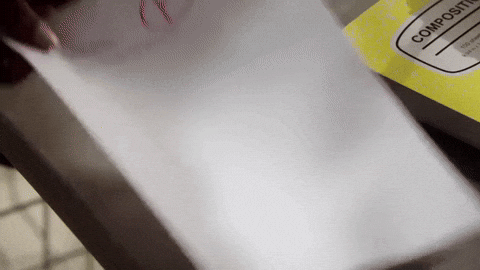 We all are aware of recent Protest by students demanding amendment in Regulation 39(4). Who would like to join a course where after working really very hard and after making a lot of sacrifices you write an exam and end up getting fewer marks even for a correct answer? No one wants to join a course where a student doesn't have a right to ask the Institute to evaluate his/her answer sheet again in case an error is found in the answer sheet evaluation. Who would like to join a course where there is a lack of coordination between the Board of Studies and Examination Department?? I think these questions must be addressed by the Institute immediately to restore the confidence among student fraternity and other stakeholders.
Post Qualification Campus Placement
Friends, I would like to share certain figures here from the 70th Annual Report of ICAI in regards to the Campus Placement.
August-September 2018
5822 candidates registered in the campus, out of which 3530 appeared for the interview. 111 organizations participated and offered jobs to 1600 candidates.
February‐March 2019
9011 candidates registered in the campus, out of which 6646 appeared for the interview. 139 organizations participated and offered the job to 3815 candidates.
This means that not every Qualified Chartered Accountant was offered Job. What's the use of so much hard work when you are not even offered a Job? Why so much hype for this Degree then?? I am not saying that this is the sole responsibility of the Institute but if a Qualified CA is not placed in a good organization or not getting a good job, then I believe there is something wrong in the structure of the course which needs to be corrected.
Improvements Required
Friends we have discussed certain problems in the course according to me as a member. So now I would like to give certain suggestions for Improvement also. Here are some important points
The entrance should be made Toughest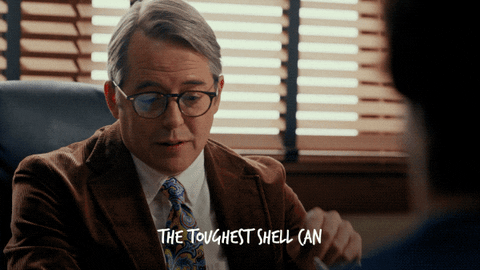 As I have mentioned above that the Inverted Structure of the Course is the sole reason for this free fall in the students enrolling. Accordingly, the entrance should be made toughest so that students don't waste crucial years of his career and end up getting nothing and frustration. A student passing the entrance should at least have the certain assurance of Degree so that he/she could focus more on practical life. Yes, ICAI has now come up with Foundation i.e. Descriptive paper which is a welcome step according to me.
Duration of the Article ship
In my opinion, the articleship period should be reduced to 2 years and industrial training should be made compulsory for students for 9 months to 1 year. As ultimately student has to work in Industry or even if he/she wishes to set up a practice unit, the experience gained in Industry shall be fruitful. Most of the Companies coming in campus placement of ICAI do not hire students due to lack of Industry experience and presentation skills. Thus, I believe that splitting the Training period into Article ship and Industrial Training would be very much beneficial for students in getting good exposure and would improve his/her presentation skills.
Concept of Work Diaries should be Introduced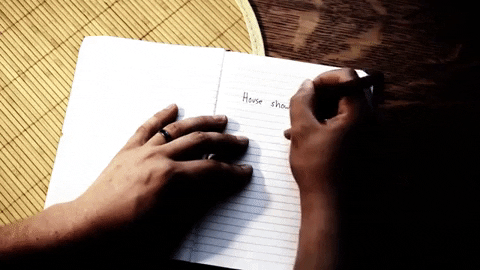 If we are really serious about article ship then this concept should be introduced wherein a student should be required to submit a monthly summary of the work done by him. Obviously, a utility/structure can be decided by officials but this concept will make students and principals very much serious about articleship. I am focusing so much on articleship is because this 3-year period will define a student's career and our profession's future.
Amendment required in Regulation 39(4)
A student should be given a right to get his/her copy re-evaluated in case some issue is found in checking. After all paper checkers are also human beings and they can also make mistakes and thus option must be made available to bring such mistakes to ICAI notice and get it rectified.
Centralized Evaluation of Answer sheets across all Levels
ICAI is no short of Funds as Annual Accounts for FY 2018-19 reflects a net surplus of more than 283 Crore and thus this is the right place to invest. All the big examination boards like CBSE and other examination bodies maintain a specific location as a centre to Invite all the examiners at one place and check all the answer sheets. This totally works as Quality Check for the evaluation done by the examiner.
Friends as a Member of the Institute of Chartered Accountants of India, I believe the above mentioned are certain problems in the system due to which students are not joining this course.
Also, I have suggested a few areas where improvement is required which might restore the confidence among students and other stakeholders.
Hope you like the article. You are most welcome to share your views, problems which you believe are there in the system and any suggestions to ICAI for Improvement in the comment section.