Oyo Rooms (stylized as OYO), also known as Oyo Homes & Hotels, is an Indian hotel chain. It is the world's third-largest, one of China's top two and the fastest growing hospitality chain of leased and franchised hotels, homes & living spaces. Founded in 2013 by Ritesh Agarwal, OYO initially consisted mainly of budget hotels. Over a span of 6 years, the startup expanded globally with thousands of hotels, vacation homes and millions of rooms across hundreds of cities in India, Malaysia, UAE,  Nepal, China, UK, Philippines, Japan, Saudi Arabia, Sri Lanka, Indonesia, Vietnam, United States and more. The company's investors include SoftBank Group, Greenoaks Capital, Sequoia India, Lightspeed India, Hero Enterprise, Airbnb and China Lodging Group.
The Journey of Multi-Millionaire – Ritesh Aggarwal
Ritesh was born to a business class family at Bissam Cuttack in Orissa. During the growing up days in Rayagada, Odisha, it was all about fun and learning for him but his ways were rather unconventional from those of other kids.
His fun elements including screwing around with the computer, and trying hard to find opportunities to make mistakes, so that he could learn new stuff. And doing that he gained a keen interest in software!
To quench his thirst, he borrowed his elder brother's books for programming. Some of the basic languages like Basic and Pascal were taught in the school itself and the rest he managed to learn from Google baba.
Check Out | 5 Business Rules of Ritesh Agarwal: India's Youngest Startup Hero
Educational Background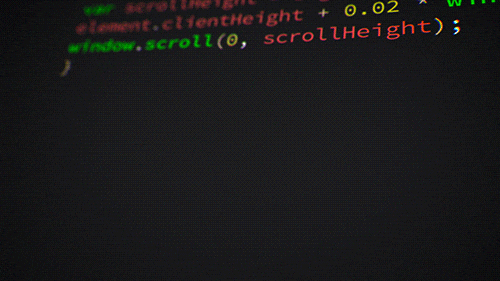 Ritesh Agarwal began coding software at just eight-years-old, and by thirteen had his own SIM card-selling enterprise. At 17, he authored The Encyclopedia of Indian Engineering Colleges, which went on to garner massive sales. That same year, he joined Worth Growth Partners as the youngest CEO in India.

While formal education wasn't of much interest to the young Agarwal, for the sake of his parents' happiness he enrolled in the University of London's International Programme. He spent most of his time travelling to entrepreneurship events, however, sneaking into events and conferences when he couldn't pay the registration costs. During these trips, he booked rooms at various B&Bs and budget hotels. Noticing the inconsistent quality of these rooms, he decided to turn this common Indian travel problem into an enterprise.
At 17, he dropped out of college to found Oravel Stays. Essentially an Indian version of Airbnb, Oravel Stays was fueled by an Rs. 30 lakh investment from accelerator Venture Nursery. A year later, Agarwal was selected for the Thiel Fellowship, an entrepreneurship program offering funding and mentorship to young entrepreneurs who drop out of college to found a business.
Birth of OYO Rooms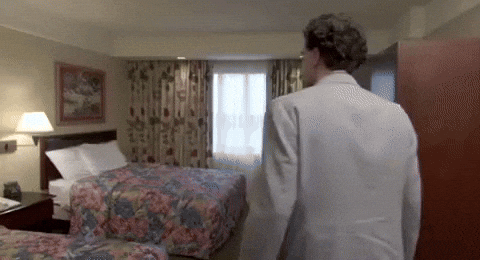 In 2012, Ritesh Agarwal launched Oravel Stays to enable listing and booking of budget accommodations. After undertaking months of research and staying in various bed and breakfast homes, guest houses, and small hotels across India, he pivoted Oravel to OYO in 2013.

OYO Rooms was nothing but an idea to create India's largest chain of efficient, young, standardized rooms with an intention to build the coolest chain of no add-on rooms which might not have Spa, Gym etc. like the star hotels but will live up to the basic standards & high expectations for prices like never before.

And to make sure the hotels met their expectations; OYO Rooms reached out to prospective hotels or a hotel owner could also reach out to them, and OYO's team would visit the place, audit the hotel to understand the changes that would be required to standardize the property as per OYO standards, and shares the same with the hotels.
Business Model
OYO Rooms claims to be a branded network of budget hotels and thus different from other hotel aggregators and OTAs (Online Travel Agents) such as Goibibo, MakeMyTrip, Clear trip, Yatra etc.

The business model of hotel aggregators is simple as they simply connect the guest (customer) with the hotel by listing hotels on their website and take a commission as their revenue. Many a time they work out on a deal with the hotels with a minimum order guarantee per month and hence are able to provide discounted rates and deals on the room rates compared to the rates provided by the hotels directly to a normal guest. This makes them lucrative for guests.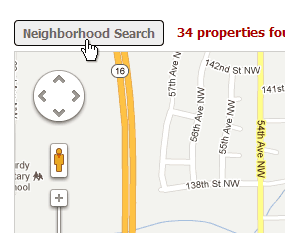 OYO Rooms Business Model
OYO business model is different. It neither owns any hotels nor is a hotel aggregator. What is OYO business model then? You may ask. This part is interesting.
OYO partners with non-standardized hotels and blocks rooms by buying them out for a certain time duration. It then resells the room inventories with OYO branding to guests. This business model of OYO Rooms naturally adds up a lot of operational costs and requires huge working capital to first block those rooms. Now, you know where the Softbank money is going!

The way OYO Rooms operates is different from OTAs since they focus on co-branding. They are saying that they partner with zero to 2-star hotels and even guest houses, 'standardize' them and bring them customers through their site and apps.

OYO has to buy out the rooms for the entire month in order to claim it as 'their property' and then 'standardize' it with their kit, set up and then sell it under their brand name online. The hotel is already happy as they've got the money upfront irrespective of whether the inventory is utilized or not. Whether OYO is able to resell those rooms or not is not the hotel's problem since they've got the payment

OYO is a hotel room reseller. Instead of taking a commission, they are buying out the rooms and then reselling them at their own rates by keeping their margin. In order to do this, they are spending money on standardizing these rooms and in co-branding as well.

To Sum Up Business Model of OYO is as under
Oyo Rooms business model was similar to the usual aggregator business model (Uber for x business model) but had the essence of the franchise business model as well. The company used to –

Lease a part of Hotel's inventory beforehand,

Organize those hotel rooms under their brand name – Oyo Rooms

These partner hotels provided standardized service to customers of those rooms as it was decided in a contract with Oyo

Bookings were made through the Oyo Rooms website and mobile application.
The current operating model of Oyo Rooms is similar to what it was before. It's just the company doesn't lease the hotel rooms anymore, but ask the hotel partners to operate them as a franchise.
OYO Rooms Revenue Model

To earn money, OYO rooms were earlier following Aggregator Model.
With this business and revenue model, OYO used to get into a partnership with hotels, property operators, and room owners. The OYO team used to bring customers to them, but with their name. The customers were not given the choice to pick the hotel on their own. Also, the OYO team used to visit every hotel and ensure that the standard of quality they want to offer is maintained. This model was effective, but OYO was getting only 22% of the revenue generated.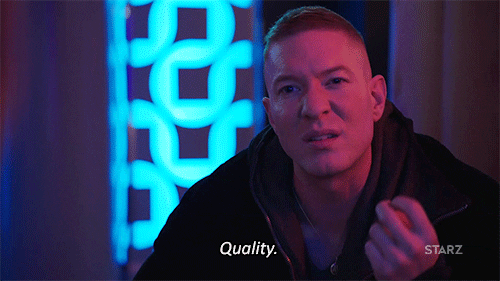 So, in 2018, they switched to Pure Franchise model. Under this model, the hotels were empowered to work as an independent entity, but we're supposed to follow the terms and conditions and strategies shared by OYO team. Besides, the users were given the opportunity to pick the hotel on their own, rather than remaining clueless.
Oyo Rooms Franchise Model
Oyo charges hotels a roughly 20% franchise fee on room revenues when hotels join its network, but some Indian hotel operators say the startup often ends up taking half or more of revenues through fees that were not initially disclosed.

In the last year 2018, OYO Hotels & Homes completed its transition to becoming a 100% leased & franchised hotel chain. Following this, the entire hotel is renovated as per OYO brand and quality standards with Capex invested in assets primarily by asset owners to deliver core promises to our customers and ensure higher returns to asset owners.
Expanding Footprints Beginning with Malaysia in 2016, the six-year-old Indian hotel chain startup has moved into some 10 countries, including China, Nepal, the UK, the United Arab Emirates, Saudi Arabia, Indonesia, and the Philippines.

On April 01, 2019 the Gurugram-based company said it was stepping into Japan under a joint venture with its investor, SoftBank. "We recently announced the launch of our beautiful living spaces in Japan, starting with the housing rental business, OYO LIFE," Ritesh Agarwal, group CEO and founder of OYO, said in a press release. "Now, through our new entity, we will be focused on creating unique hospitality experiences for both domestic and international travellers in Japan."

OYO has managed to show an encouraging performance in a tough market like China, which even American behemoths such as Uber, Google, Amazon, and Apple have either given up on or continue to struggle with.

Over a year into its China venture, OYO now reportedly boasts of more inventory there than it has in India. It operates there across more than 290 cities with 320,000 exclusive rooms and 7,000-plus buildings. In India, it has over 8,700 leased and franchised buildings and over 173,000 rooms across 259 cities.

Management: OYO Rooms
In 2018, the hospitality chain company announced the appointment of Aditya Ghosh, the former president of India's largest airlines, IndiGo, as the chief executive officer of its South Asia business. Ghosh would be in charge of India and Nepal. 
In November 2018, OYO appointed Max Healthcare Executive Director, Rohit Kapoor as the CEO of its new real estate businesses. In 2018, OYO hired Prasidha Menon as Global Head of Communications.
CTO
In 2016, OYO announced the hire of Amazon India's Anil Goel as Chief Technical and Product Officer. 
COO OYO China
OYO hired former Pepsi China COO to head its China operations as Chief Operating Officer.
OYO UK
In September 2018, OYO hired Jeremy Sanders who co-founded and sold Italian fast-food chain Coco di Mama as it's country head.
CEO OYO Technology & Hospitality Company, Japan
In February 2019, OYO started its Japan operations in a Joint Venture with Yahoo! Japan and hired former Japan market leader for Handy and Booking.com, as the CEO of OYO Technology & Hospitality Company.
CEO of Southeast Asia and the Middle East
In August 2019, OYO hired Dr Mandar Vaidya – a medical doctor by education and former partner at McKinsey – to lead its operations in Southeast Asia and the Middle East.

Key Learnings from OYO Case Study
Create a Good Working Environment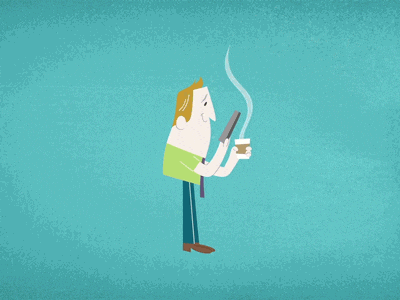 It is essential to create a good working environment for your employees, as it leads to an increase in the productivity of start-ups. Oyo created a good working environment for the employees. Oyo provided the environment which helped in boosting the environment of the start-up positively.
Invest in Best Resources
Whether it would be working staff or strategies, invest in the best. Investing in the best resources such as skilled people, the latest technology, best strategies will lead to a fruitful result. 
Consistently Putting Efforts
The main mantra to be successful is to be productive. Rushing after completing tasks can be dangerous for the company. Believe in building the perfect product or service rather than building it rapidly. Invest in building perfect strategies and processes that matter.
Invest in Change
It is the human tendency to get bored or tired using one thing for a long time. All successful people are advised to bring innovation that attracts people. The change should be worth waiting for and should affect people's lives positively. The change that Oyo brought to its services is that it expanded its offering to launch various types of hotels that cater to different people to different needs.
Stay Tough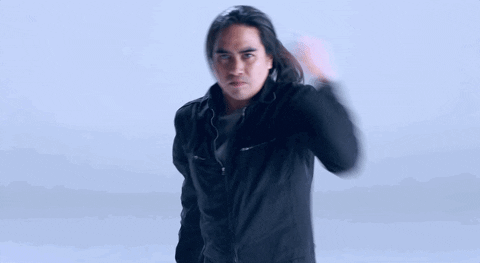 There will be times when you have to make big decisions that will decide the future of the company. Make a decision based on your inner guts. Stand strong when many hurdles will force you to push you down. Be positive and solve these hurdles happily.