The title of the blog "Inside the Mind of a CA Student taking Multiple Attempts" itself gives the concept of this article what we are going to highlight. The thoughts or the problems which a student going through while he fails to clear the CA exam in multiple attempts. A bright student who was once fluent at everything, who always secured the first rank in the class, who always won all the academic quizzes, who always won all the debates, who always nailed all the story-readings and elocutions and extempore competitions, who was always elected Class-Monitor, who was awarded scholarships. Everyone expected this student to do something great in the future. Every parent used this student's name to make their kids look up to them. Every other kid approached this highly praised personality while encountering any doubts in their studies. All my classmates wanted to befriend this introvert little fellow. All the teachers showered their blessings on this sharp talent.
What happens when such a student gets stuck in a seemingly endless loop of taking multiple attempts in the Chartered Accountancy examinations? Here in this blog, we are going to discuss the problems which student's faces while giving multiple attempts in CA and are not clearly able to discuss with anyone due to the family expectations and sometimes pressure. So let's start now.
Did you know that you can open your Demat account for FREE with us?
We have partnered with Upstox to provide Free Demat Account Opening services to our students. Not only this, students who open an account through us will also get Free Course on Basics of Fundamental Analysis.
Click on picture to get started.
Check Out | Open Free Demat Account
Things Come in Mind of CA Student taking Multiple Attempts
We are discussing in brief what exactly going through the mind of a CA student who is giving multiple attempts and not able to succeed.
The very first rejection comes from within
A student whose whole life has been an awarding game of Mario, suddenly turns into the unforgiving battlefield of PUBG and Pochinki is nowhere even closer to be seen until the far away dusking horizon. The student whose every action only resulted in some kind of award or appreciation. This type of student has suddenly faced a form of rejection. This kid with immense perfection and a severe OCD of keeping each and everything insanely organized, begs the question, "Is this failure?"
The second rejection drops on the student's parents

Proud parents expected that their intelligent little possum would clear the CA examinations at one go. Little did they know that this four-lettered word F-A-I-L would actually change their whole thought process.
Their first instinct desires to blame the ICAI but gradually they start doubting their kid. And this rises until the point it actually starts becoming toxic for the struggling student who is already in a complex state of mind.
The process of self-doubt begins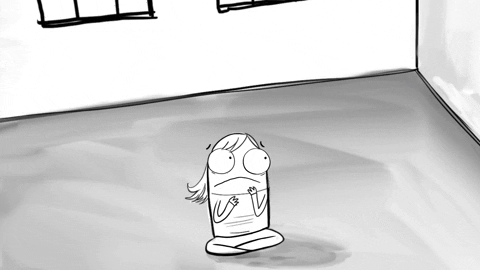 "Working hard is important. But there is something that matters more. Believing in yourself."

-Harry Potter
A human cannot be broken by external factors (people and their emotions, in this case). A human only truly gets broken when they stop believing in themselves.
Taking months of tuitions, revising the lessons, practising the sums, solving RTPs and MTPs and even Past Examination Papers and yet failing to cross the 50% line naturally brings out a pang of self-doubt.
This not only affects the upcoming attempts but also starts eating a person from inside. The person loses interest in literally everything. The will to explore suddenly ceases. At times, they end up ruining other things, too while focussing insanely on this particular aspect.
What are the visible signs of the struggle of a CA student taking multiple attempts?
We all already know about how all this whole chapter affects a person mentally. The suffocation, the self-doubt, the self-blame, the suicidal thoughts, we all are past all those things.
What we never discuss is the physical signs of struggles of a student going through a traumatic experience that we fail to notice:
Sudden anger
Being awfully quiet
Weight gain
Weight loss
Increase in appetite
Decrease in appetite
Wanting a change of place
Not feeling like talking to anybody
Sleeping too much
Not sleeping at all
Trying to maintain a Journal to practice control
Constantly seeking validation
Talking about how it would be better if they died
All these petty yet important factors are present right in front of our eyes yet we fail to take note of them
An endless loop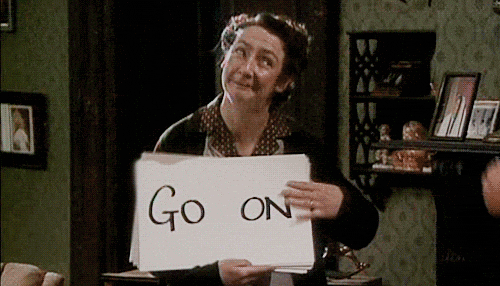 Taking another attempt is not a problem, apart from the wastage of the next six months. Those six months are actually not a wastage but utilization, depending on how we perceive them.
The problem starts as soon as our examinations get over. Until our results are announced, we enjoy our holidays. After a negative result, we waste at least 3 days crying and pulling ourselves together. Then, we try to start the whole syllabus afresh. 2 months pass by in covering up the syllabus. In the remaining 1 month, we start panicking. Our syllabus is still incomplete, forget about the revision. We have not even started with the amendments yet. The thought of failing again frightens us and we start making up situations that won't even occur if we study at that time. The examinations date approaches and finally, we give up the hope of ever completing this monstrous syllabus.
We promise ourselves to start studying from the day the examinations get over. But that one friend's "Yaar, chal na aaj toh party karte hain!" and we're doomed. We forget all the promises and repeat the same process again and again, thus getting trapped in an endless loop. And then we blame the very Body that has provided us with this course.
Final Thoughts
For a genuine student, who has spent a whole life of a delicate Princess, it seems very harsh to step into the mighty Warrior clothes. The student loses the hope of ever feeling the same where they used to be respected and loved and appreciated. Those forehead kisses from mommy, those uncountable gifts from dad, those proud glittery shine in their eyes. All those feelings now seem to be stuck as a distant memory and a pang pricks the heart that misses those good old days and somewhere buried deep inside, the poet in that child sings: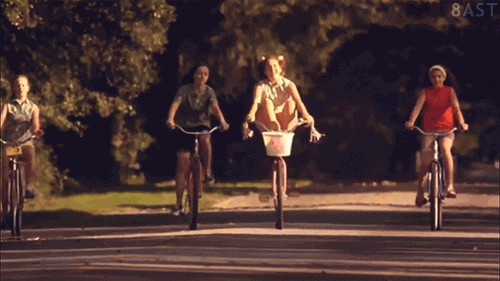 Where are those days?
When we used to go out and play as the clock struck four.
Where are those days?
When our eyes glimmered with curiosity instead of being red and sore.
Where are those days?
When a decorated "Dear Diary" used to hold our secrets.
Where are those days?
When the nights folded in with experiences and not regrets.
Where are those days?
When all the beautiful memories were captured in our Slam Books.
Where are those days?
When we were concerned about games and not our looks.
Where are those days?
When the only reason to cry was for the toys that lay down broken.
Where are those days?
When we did not have any feelings unspoken.
A CA student has a thousand emotions to speak, only that they choose to remain quiet realizing that they are no more kids who can cry their heart out any time they want.
Check Out | Reasons of Downfall in the Number of Students Registering in Chartered Accountancy Course
So we tried to express the amount of pressure and trauma faces by a CA student taking multiple attempts. We hope you like the article please share it to your friends also might be someone needs it. And we also request you to understand the feeling and emotion of such a student around you and motivate them.
Disclaimer
This disclaimer informs readers that the views, thoughts, and opinions expressed in the article belong solely to the author, and not necessarily reflect or represent the views and opinions held by the CA91 website.