The day before the exam is one of the crucial time. There is so much pressure, nervousness, anxiety. As there is a paucity of time, you can't afford to revise everything under the sky that you read about the subject. Your performance depends on to some extent on your 1 day before exam preparation. Many students give up during this time because they are not able to handle the pressure. Here are a few tips about how to study 1 day before exam which I followed during my exams to revise the syllabus.
Check Out | How to Study for 12 Hours or More?
1. Study Hours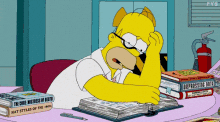 You have approx 40 hours between two exams in which you have to study, take rest and do some basic daily activities. From this time, you should study at least 20-22 hours to revise the whole syllabus in this short time. You don't need to study continuously. Study in a chunk of  3 hours maximum.
How to Study 1 Day Before Exam?
Before studying, you should make a strategy about the sequence in which you will cover all the topics. Everyone has different ways of studying.
Study in a time-bound manner. Fix the deadline for each chapter/concept. Don't more than set time on that concept as you have to revise the whole syllabus.
While revising the theory portion, you may feel bored. So, revise them by making charts.
After deciding the sequence, now what you have to do is pick the concept register first which you had made while revising. Firstly, revise the concept from your concept register, then go through the questions which you had marked during the early revisions as different and important. You can't solve questions at this time. So, you need to be selective while solving questions.
Revise the whole syllabus in this manner.
Once you have revised the whole syllabus, read the questions from Revision Test Papers and Mock Test Papers issued by ICAI for your attempt. You may find questions worth 8-10 marks in your exams from the same.
One more important thing, don't study those topics which you have never studied before.
Time to Study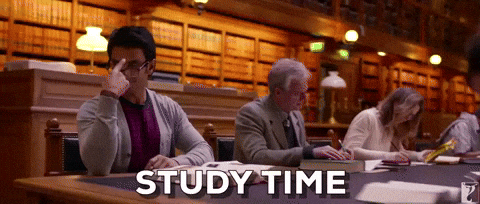 Your exam timings are 2 to 5 pm. It will be approx 6 pm when you reach home. Don't start preparing for the next exam just after coming. Firstly have some snacks and take rest.
Start preparing for the next exam at 7:30-8 pm. Try to cover major topics at this time. Don't study for the whole night. Study maximum of up to 12 am.
On the next morning, wake up early and start studying.
2. Health comes first
During exam times, some students don't take the proper meals. They skip their meals which directly effects their health. Take proper meals. Avoid fast food. Have some healthy food. Drink lots of water.
Go for a walk in the fresh air for 15-20 minutes to calm yourselves.
Take proper sleep. Sleep 5-6 hours. Don't more or less than it.
Don't exhaust yourself with the pressure. Try to stay calm and relaxed.
Stop studying after 12 pm on the exam day. Take some rest and have a light diet. Relax your mind and body.
3. Avoiding Distractions
There are the chances that you pick up your phone for a few minutes. But, when these few minutes turn into a few hours you won't know. Don't let these things ruin your future.
So, stay away from social media. Ignore the whole world. You can use your parents' phone if you want to google something.
Don't talk to your friends even with friends who are giving exams in the same attempt. If your friend had prepared more syllabus than you and he tells you the same, you will get panicked and will not be able to study properly.
More to help you out in exam time: In the reading time, when the examiner gives you paper just go through the paper quickly. Make your strategy about which questions you would attempt out of the remaining 5 questions from which you have to attempt 4 questions. Also, decide the series in which you will attempt questions.
If the exam is difficult, don't panic. Calm yourself and make your strategy. Attempt all the questions to the best of your knowledge. Don't skip the remaining exams because of one bad exam. There may be some chances that you will pass in that exam or score exemption in other exams.
So these are some tips which help you to stay calm and focused on your goal. Hope you like the article, please share your views also in the comment section how you make your strategy to cover the quick revision.
ALL THE BEST!!