Searching for CA Inter Audit Classes? So, you cleared your first group, Congratulations! Maybe you're the kind of student who starts preparing for the next exam before getting the result for the previous one, congratulations on being proactive. Or maybe you were not able to clear your Audit exams even after taking several coaching classes, congratulations to you too. To the ones falling in the last category, before furiously exiting the blog, hear me out. I'm congratulating you because you have finally stumbled on the right place. This blog is definitely going to help you with that exemption that you so fondly dream of. Just keep on reading.
Check Out | 10 Things to Keep in Mind while Choosing CA Coaching
How to choose CA Inter Audit classes?
Before finalizing any coaching class you must make a checklist, as per your preference, of the things you want in the class. There can be various criteria through which you can make your decision. And you can make that checklist only after you know all the options available for you.
Mode of Classes
We live in a digital world and as a result, we have much more options available to us than ever before. Along with the classic Face to Face (F2F) Classes, there are different modes of classes emerging to suit our convenience such as online, pendrive, etc. It is important to know about them as well as their pros and cons and perqs to start our comparison of CA Intermediate Audit class. And that's exactly what we are going to cover next.
Face to Face Audit Classes
Well, as I said, it's a classic. There might emerge different modes and methods of classes but Face to Face classes will not lose its essence. For students who face a problem in concentrating for long hours, the fact that the teacher is present in front of us helps us focus better. Since this is how we have traditionally taken classes we are more accustomed to it. Face to Face classes are also helpful as we get our doubts cleared faster than most of the other modes.
Pros of Face to Face Classes
We can not make a sound decision until and unless we know what are the benefits we will get. Here are the pros of taking CA Inter Audit classes face to face-
The physical presence of the teacher
The physical presence of the teacher maintains authority over us helping us focus and concentrate better in the class.
Concept clarity
We are more attentive due to the presence of a teacher helping us grasp whatever is being taught fairly easily.
Time taken to clear the doubts
Since the teacher is in front of us we can get our doubts clarified as soon as they occur without having to wait for a while as compared to other modes.
Motivation
Face to face classes are indeed the most lively class. Your mentor keeps on motivating you and you don't have to rely on external sources or even yourself for m0tivation.
Classroom atmosphere
Face to Face classes give you a proper classroom atmosphere. You meet new people, make new friends. You build connections in the same field which might prove beneficial in the future.
Routine
For Face to Face classes, you have to leave your comfort zone and travel to a certain distance to attend the class. Since the class timing is fixed, you have to manage your day around it and it gives you a routine for the day. And a routine is always required to excel in any part of your life.
Competition
When you study in a Face to Face class you come upfront with your prospect competitions. You study with the same students who'll be giving the exam with you. Pertaining to the low pass percentage, competition becomes a crucial part. And knowing your competitors is the first step of beating them.
Cons of Face to Face Classes
There are several drawbacks to face to face classes that led to the birth of other modes of classes. Some of the cons of face to face classes are-
Fees
Face to face classes are rather expensive. Some of the well-established teachers charge an exorbitant amount of fee for the classes. Not all students can afford the classes. You must consider the fees before finalizing your CA Inter Audit classes because you can find equally good teachers at much lower prices in other modes.
Number of views
Face to Face classes are like a live cricket match if you miss a ball you can't have a recap. Similarly, if you miss a class you miss the whole topic taught that day.
Pace
In Face to Face classes, you have to study on the teacher's pace. You can't keep the speed of a live class at x.75 or x2. You have to match up your learning speed with the teacher's teaching speed.
Revision
It's hard to get revision classes in Face to Face class which can prove to be a severe drawback at the time of the exam. Even if the teachers provide revision classes, spending your whole day in a revision class just days before the exam isn't a very appealing prospect.
Demotivation
Though this does not apply to every student as everyone has a different perspective of a situation. But when there are hundreds of other students in a class and they answer more quickly and accurately when a question is asked than you, you might feel demotivated. It might give birth to self-doubt.
Things to keep in mind while going for Face to Face Audit Class
Feedback
You must, must, MUST check the reviews of the teacher before joining. Do not just rely on the online reviews, try to visit the center and take the opinion of the students who are already taking the class. You should also talk to you seniors, both who passed and who failed. The seniors who passed the exam will tell you about the good teachers, the ones who couldn't tell you about the bad teachers.
Distance
The distance you have to cover for going to your classes is of the utmost importance. If a very good teacher teaches miles away it's not a very good idea to go there. The time you waste for reaching class/home is the time you could have utilized for completing another chapter.
Class Size
Class size matters a lot when you think about taking Face to Face classes for CA Inter Audit or any other subject for that matter. You don't want yourself to be in a corner of a class filled with a thousand other students. Doubt clarity is one of the advantages of F2F classes but they become a con when the class size is huge as no teacher can tend to the doubts of all the thousand students.
Class Duration
CA Inter Audit has a huge syllabus. As vast is the syllabus so is the time required to cover it. Teachers have a limited number of days within which they have to cover the syllabus. This gives rise to the extended hours of class. Avoid teachers who take more than 3 hours of class. You don't have to clear just one subject, you have to clear all. Extra time given to one subject means time taken from others.
Backup Availability
As mentioned earlier, Face to Face class is a cricket match. But if you can't have a recap of a missed ball make sure you have the option of watching the highlights later. Meaning, go for a teacher who provides backup classes as well. Ask if you can attend other batches if you miss a class or if they provide recorded back-up classes.
Face to Face Class of CA Neeraj Arora for Audit
CA Neeraj Arora Sir is the most sought after teacher in the CA Fraternity for CA Intermediate Audit. Students across the country study from him not just through online and pendrive classes but through his YouTube Lectures as well. Some students wish to meet him but can't due to their location boundaries. But if you can get Face to Face class of Neeraj Arora Sir for CA Inter Audit, then why not grab it? But only choose Face to Face classes if you're living in or around Faridabad and can reach the class in less than 30 minutes. Neeraj Sir doesn't encourage wasting hours in traveling just to study from a particular teacher. If you do wish to study from him but don't live in and around Faridabad, you can conveniently go for his Online or Pendrive classes.
Good News? A Face to face class of CA Inter Audit by Neeraj Sir is starting from 12th June 2019. There are limited seats only so hurry and grab a seat now. You can find the details about the Face to Face Audit Class for November 2019 here.
Why Choose Face to Face Class of CA Neeraj Arora for CA Inter Audit Classes?
Face to Face class from Neeraj Arora Sir has all the pros of a Face to Face Class but it tackles with most of its cons as well. You get the physical presence of a teacher, concept clarity, routine, motivation, classroom atmosphere and everything else mentioned above. But you also get online doubt support beyond class hours, revisionary videos, classes filled with Edutainment at the least possible fees.
What will you get?
Amazing classroom experience
You get an amazing classroom experience with classes filled with Edutainment.
1000 Plus gamified MCQs
Since the CA Inter Audit exams have MCQs as well, you'll get 1000+ MCQs in a gamified and time-bound manner, with explanation and instant result.
Chapter wise Test Series
More than 15 tests will be conducted and you'll get your test copies checked with all the mistakes highlighted, explanation and suggestion for improvement.
Revision video of every class on your phone
Remember we were talking about tackling cons of Face to Face classes? You'll get revision videos of every class on your phone with an unlimited number of views.
Motivation and Inspiration
Neeraj Sir is known for his motivational and inspirational approach. The classes will be filled with motivation and inspiration.
How to Crack CA Exams – Special Class
Along with everything else, you'll get a special class on How to crack CA Exams which is one of the most important part of the preparation and your ultimate goal.
Notes of Auditing & Assurance
You'll be provided with notes of Auditing and Assurance as well.
Extra Benefits
If you got excited with the above-mentioned then hold your breath because you're in for a roller-coaster ride. Here are *few* extra benefits that you get when you take face to face Audit classes from Neeraj Arora Sir-
Full Strategic Management New Course Videos
What? Did you read it right? Of course, yes! You will be getting full Strategic Management New Course videos along with Face to Face classes of Audit as an added benefit.
Special Course on Financial Planning 
And a special course on Financial Planning.
Course on Mindset of Rich People
And finally, a special course on the Mindset of Rich People.
So, full Audit course along with full SM course along with 3 Chapter of EIS along with a special course on Financial Planning along with a course on Mindset of Rich People? Woah! Now that's called an amazing package.
Fees of Audit Face to Face class by Neeraj Arora Sir
Well, it should be at least around INR 20,000, after all, that's the *Standard* Industry rate for CA Inter Audit classes. And Neeraj Sir is providing so many extra benefits for it so he may as well charge INR 30,000, isn't it? Lol no, the fees of Neeraj Sir's Face to face class for CA Inter Audit along with so so so many extra benefits is, hold your breath, INR 7,500 ONLY! Am I kidding or am I kidding? Well, not. It actually is just INR 7,500 inclusive of GST.
Quality Education At Least Possible Cost.
Complete Value For Every Single Penny You Spend.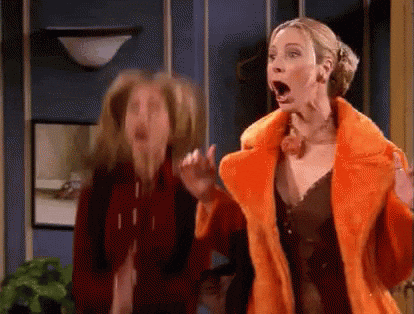 Hello, what are you waiting for? Go, enroll, NOW!
Check Out | How to Study for CA Exams?
Satellite Classes for CA Inter Audit
Satellite classes are yet another mode available with the students for CA Inter Audit classes. These are basically of two types-
Live Satellite Classes
In live satellite classes, a teacher teaches at the hub and the live class is broadcasted at all the centers.
Recorded Satellite Classes
In this, the recorded video of a class is broadcasted at all the centers.
Pros of Satellite Classes
Satellite classes were very luring in the past because of certain of its pros. Though its attractiveness is diminishing day by day, it still can be an option due to the following reasons-
Vast Reach
Satellite classes are spread throughout the country through their franchise system. The various centers spread across states ensures that the classes reach a wider student base.
Comfortable
Satellite classes have centers in even somewhat remote cities. A student does not have to leave his city and the comfort of the home and move to a 'big city' to take classes. They can learn from the best faculties of the country at the comfort of their hometown.
Cons of Satellite Classes
Satellite classes definitely have more cons than pros. And these are not something to be ignored as they play a key role in your learning-
Fees
Satellite classes follow a complex business model. There are various intermediaries at different levels which increases the cost. The ultimate burden of which falls on the students taking the satellite classes. Satellite classes are quite expensive and might not be very affordable for some students.
Monotonous
The satellite classes get monotonous as the teacher is not physically present there. Staring at a screen for 3 hours is a task in itself.
My classes used to start from 7 in the morning. Going to a satellite class at 2PM after already taking two classes, it was really hard to stay awake in the class. Sometimes classes used to get boring and staring at the screen for 3 long hours seemed like a task.
-Anonymous
Motivation
The students taking satellite classes must be self-motivated. They must be headstrong that they are there to study and focus in the class.
Distractions
It is not a drawback of the class itself but of the overall atmosphere. In the absence of a teacher, there is a lack of authority in the class. Students are free to do whatever they want. You can easily find students playing video games, watching movies, or listening to songs during the class. In such a scenario, it is not enough to be self-motivated but to stay away from distractions as well. And it indeed becomes difficult to not be lured by such distractions.
Doubt Support
It is the biggest drawback of Satellite classes. It's almost impossible to get your doubts cleared in the satellite classes. The class is broadcasted at hundred of centers with thousands of students. It is not possible to clear doubts of all the students.
Number of views
You can only watch a satellite class once which might be fine but if you are getting the option to watch the same class multiple numbers of times in other modes then why not go for it?
Things to keep in mind while choosing Satellite mode for CA Inter Audit Class
Live vs Recorded Satellite classes
Do NOT go for a recorded satellite class. It will do you more harm than good. There'll be absolutely no doubt support and the fees charged will be exorbitant. There is no point in paying such high fees for
Faculty experience
You must check the experience of the faculty before finalizing one. If the classes are provided by a well known and experienced teacher then you can give it a shot. But it's not very viable to study from an inexperienced teacher through satellite classes.
Travel Time
Do check the time required to travel to the center where the satellite classes are provided. If a center is more than 30 mins away from your residence then avoid it. There's no point in wasting time in traveling and that too for satellite classes. You can easily find centers near you though as the number of centers of satellite classes is huge.
City Preference
Since satellite classes are widely available in different parts of the country, it is feasible to take the classes closer to your hometown instead of leaving for a 'big city'. The sole purpose of satellite class was to deliver quality education to students living in remote areas. So choose the center in your hometown.
LMS Availablity
LMS means Learning Management System. It is a hub where you can find small clips of the lectures, notes of the class, revisionary videos and amendment videos, etc depending on the institute you take classes from. It should be a key deciding factor, i.e, give preference to the institutes which do provide LMS service that way you can easily revise during exams.
Online Classes for CA Inter Audit
Online classes are a convenient mode of study. You don't have to go anywhere at all, you can learn at the convenience of your home at your own pace. Nor do you have to run from one class to another in the scorching summer heat or chilly winter mornings. Online classes can be availed in two forms-
App Based Classes
App-based classes, as the name suggests, are provided on an application that you can download in your mobile phone.

There are various apps available but the most popular and reliable app for CA Fraternity is

Edu91

App.

Web-Based Classes
Web-based classes are another mode of online classes. These seem to be a popular choice as they can be watched on a laptop. The bigger screen gives it an advantage over the app based classes. But both have their own conveniences.
Pros of Online Classes for CA Intermediate Audit
Both app and web-based classes are favorable as you can watch them at your own pace. You don't have to rely on the speed of the teacher, you can adjust whether you want to study slowly or fast. You can decide if you have to take 1 class a day or 3 as you already have all the classes. Some of the huge benefits of online classes are-
Fees
Online classes may be considered as the cheapest mode of classes reason being the cost involved. Since the cost involved is less it can be provided at a reasonable price. You can get great quality classes at a price which is way less than any other mode of classes.
Comfort
Online classes can be watched anywhere, anytime. All you need is a good internet connection to download the classes. You don't have to leave your home, go to another city just to be able to get decent guidance. You can get amazing classes and watch them at the comfort of your home.
Pace
The best thing about the mode of classes which do not require the physical presence of a teacher is that you are the one in charge. You get all the classes online, so you can watch them at your own pace at your own time. Want to watch one class a day? Cool. Want to watch 3 classes a day? Better. You can choose how you have to manage your lectures and it is motivation enough to study.
Quality Classes without Area Limitation
With the onset of online classes, you don't have to go to some big city for your education. Irrespective of where you are living, be it a big city or a small town in the farthest end of the country, you can get the same quality education without limitations. Online classes can reach where even Satellite classes can't.
Number of Views
The best part of Online classes is the number of views that you get. You can watch the same class 3 times. Didn't understand the concept in the first try? Watch another time. Think you'll forget what you studied 6 months before the examination? Keep one view for 1 month before the exam and watch it then. How you manage those 3 views is entirely up to you. It's like taking the class for the same subject thrice at the price of one.
No Travel Time
You don't have to rush from one place to another or one class to another. It saves a lot of your time which, in face to face or satellite classes, you were spending in traveling. The time you save traveling can be used to watch another class. And if you do not wish to use that time for studying you'll still have plenty of time to develop other skills or enhance your hobbies. A win-win.
Study from experienced faculty at home
You can study from the best and well-experienced faculty at your own home. It'll be like those tutors we used to have in childhood just more experienced and pioneer in their subjects.
Distractions
The only distraction you'll have is your own thoughts or maybe Mummy asking you to get some dhaniya from the market. But there won't be any external distraction like a talkative seatmate or a howling class. This will also help you to improve your thought process and learn to concentrate on things which are really important rather than wasting time on unnecessary things.
Backup Availability
Since you're getting 3 views per class you are well-equipped on the backup front. You don't have to worry about missing a lecture as you can watch it whenever you want.
Revision
With online classes, you get revision classes as well. Without any limitation on the number of views, you can watch them as much as you want. Just think about having revisionary videos for the entire syllabus a day before the exam. Isn't it the best thing ever?
Cons of Online Classes
Online classes are a boon. They have so many advantages over all other forms of classes but like every other good thing have a very few cons as well-
Internet
A good Internet is required for Online classes as you have to download them. It's not as big a con nowadays pertaining to cheap internet plans but at some places where connectivity is bad, it might be an issue. You'll need to have a good broadband or wifi connection for online classes.
Doubt Support
Sometimes, due to the excessive number of queries, all the doubts are not able to be solved. You might have to wait for a few hours after asking your queries to get a reply. But if you'll be a bit patient this won't be as big an issue.
Technical Issues
This is the biggest problem you can face in an online class. Since it is completely virtual and tech-based, this problem might occur. You need to choose a teacher who provides good tech support along with doubt support.
Procrastination
Well, this is completely a personal thing. It does not apply to everyone but does apply to some. Since all the lectures are already available and you just have to watch them at your own pace, you might procrastinate. But since it is personal, you can work on it and maintain a routine and proper timing for the class to not get into the trap of procrastination.
Things to keep in mind while choosing Online Classes for CA Inter Audit
Like Face to face and satellite classes, there are several things you need to keep in mind while opting for online classes, such as-
Review of the Teacher
Go on google, do some research. Type the name of the teacher and see what ex-students have to say about them. Earlier Quora also used to be a good source for review but with the onset of so many paid answers and fake profiles it has lost its trustworthiness. Even on google, some teachers are promoting themselves with fake profiles. But know that 100 reviews can be fake 1000+ positive reviews can't be wrong.
For reliability, check the profiles of the people who have reviewed the teacher and you'll understand the authenticity of the reviews. Secondly, you can also go on social media channels like Facebook to check what students have to say about a teacher.
Doubt Support
Check how the teachers are going to provide doubt support and confirm with seniors who have taken the class from a particular teacher if the support is actually provided.
Tech Support
Some institutes will forget you the moment you make the payment for the class. Since technical issues are inevitable, go for teachers who also provide tech support so that you don't have to face any hurdles in your preparation.
Pendrive classes for CA Inter Audit Classes
The last mode of classes we are going to talk about today is pendrive classes. A few years back teachers didn't pay much attention to it. The first teacher in CA Fraternity who saw its potential and considered it to be the future of classes was CA Neeraj Arora Sir. He started providing classes through pendrive back in 2015-16. And today, almost every teacher has started selling their classes through pendrive. Now that is some good "audit of the situation and strategic management" right there.
As the name suggests, in pendrive classes, lectures are provided through a pendrive which is delivered to you along with the books and study material.
Pros of Pendrive Classes
It is one of the best modes of classes. It is almost similar to the online classes but differs in only one aspect – internet requirement. Pendrive classes do not require a lot of internet. You just need to have a good connection at the time of installation and setup of the player. All the pros of Online classes are present in pendrive classes.
Cons of Pendrive Classes
Even the cons of Pendrive Classes are the same as online classes except for internet connectivity. Apart from that, there's one more con to pendrive classes-
Pre-recorded lectures
The lectures provided in pendrive classes are pre-recorded. So, the only problem will be of constant updates. Which surely can be avoided if you take classes from a reputable and reliable teacher.
Things to keep in mind while choosing pendrive classes
Apart from the review of the teacher, doubt support and tech support, there's one more thing you need to keep in mind while choosing pendrive classes, that is-
Amendments
As the lectures are pre-recorded, go for a teacher who provides regular updates and amendments for any changes that might occur in the syllabus. Do not settle for anything less.
CA Intermediate Audit Online and Pendrive Classes by CA Neeraj Arora
CA Neeraj Arora sir provides face to face, online and pendrive classes. Why is he the best? Check his YouTube subscribers and Google reviews to get the answer. The 5,00,000+ subscribers and 1500 Google reviews of Neeraj Arora Classes showcase his reliability and students' belief in him.
Why choose Online and Pendrive classes by CA Neeraj Arora for CA Inter?
To determine whether you should go for a particular teacher or not depends on what he is providing and at what price. So, let's do the same for Audit by Neeraj Arora Classes.
What will you get?
Class recorded lectures of Audit.
You'll get class-recorded lectures of Audit which will be full of edutainment.
Study in sync with ICAI study material.
This is *the* most important thing when you take any classes from anyone by any mode. Only go for teachers who teach in sync with ICAI study material and other publications by ICAI such as RTPs and Mock Tests.
The motivation for study.
When you take online or pendrive classes this is one thing which might lack. Worry not, audit classes by Neeraj Arora sir will be full of motivation and will always keep you motivated to study.
Exam writing tips. 
You'll also get exam writing tips which play a very crucial role in succeeding in exams. If you are not able to present your knowledge in the answer sheet in the exam that knowledge is of no value. With the tips from Neeraj Arora sir, you'll be to excel in the exam.
Special question bank videos. 
You'll be provided a special video of the question bank which will include solutions of a few questions along with tips on answering the questions.
pdf notes
You'll also get pdf notes of Audit, the cherry on the top? You can use it on any device.
Doubt support on Telegram
Another important thing while going for online or pendrive classes is the doubt support that you will get. Neeraj Sir provides doubt support on Telegram for all your queries.
Inspiration for Life
You'll also get inspiration for life. A chance to learn lessons from the life stories of the eminent personalities of the world and also how you can improve and grow.
The superb blend of Understanding and "Rattafication" 
Yes, 'rattafication' is important in the exams, especially in the Audit exam. You'll not just get the understanding of the subject but also 'rattafication' which will facilitate you to portray your understanding in front of the examiner.
Discussion on practical aspects of the subject and other matters.
You'll not just get the theoretical knowledge but will also learn about the practical aspects of Audit and other matters. It will help you not just with the preparation of exams but will also improve your general awareness.
Career counseling.
You'll also get career counseling on what to do after and along with CA.
Prize Policy
There's also a prize policy for those of you who take classes from sir and score well in exams.
Score 70 to 74 marks and get a prize of Rs. 1,100
 Score 75 to 79 marks and get a prize of Rs. 5,100
Score 80 to 85 and get a prize of Rs. 11,000
Score 86 to 90 and get a prize of Rs. 21,000
Score 90 Above and get a prize of Rs. 51,000
Get a Rank – Prize Rs. 5,100 + Prize as mentioned above
For more details, click here.
Check Out | How to Score Good Marks in CA Intermediate Audit?
Well, that was all the information I had for you for CA Inter Audit Classes. I hope I covered everything that you might think of. If not, then please drop your queries in the comments below and I'll try my best to answer them.