We all are aware of the situation of the Indian Economy & how it slows down in recent time. In this article, we are going to discuss the factors that lead to a slowing Indian economy.
InThe crisis rising within the Indian Economy has gained unanimous acceptance by now. The Gross Domestic Product continued its downward spiral for the seventh consecutive quarter, falling to 4.5% in the Second Quarter of FY 2019-20. Compared to the Second Quarter of the year 2018-19. It is a fall of 2.6 per cent points. In the second Quarter of the previous year, the GDP growth stood at 7.1%.
Though Finance Minister Nirmala Sitharaman said that the Indian economy is moving at a faster rate than the global economy, a continued slowdown in the country has now cast its shadow in almost all quarters of the economy. Let's see the GDP Growth rates of last few Quarters.
GDP Growth Rates
| | |
| --- | --- |
| Financial Quarter | GDP growth |
| Q1 2018-19 (April-June) | 8.0% |
| Q2 2018-19 (July-Sep) | 7.0% |
| Q3 2018-19 (Oct-Dec) | 6.6% |
| Q4 2018-19 (Jan-March) | 5.8% |
| Q1 2019-2020 (April-June) | 5.0% |
| Q2- 2019 – 2020 (July-Sept) | 4.5% |
The above tabular presentation showing GDP Growth rate of the last Six Quarter makes it clear that Indian Economy is slowing down whether or not Government accepts it. We will discuss the factors that led to the Indian economy slowing down in this article. Before we start discussing the factors, we shall first discuss what exactly the meaning of GDP is.
Did you know that you can open your Demat account for FREE with us?
We have partnered with Upstox to provide Free Demat Account Opening services to our students. Not only this, students who open an account through us will also get Free Course on Basics of Fundamental Analysis.
Click on picture to get started.
Check Out| Open Free Demat Account
What is GDP???
GDP(Gross domestic product) is a monetary measure of the market value of all the services & final goods produced in a specific time period, often annually. The Gross Domestic Product measures the value of economic activity within a country. A rise in real GDP is interpreted as a sign that the economy is doing well.
How is GDP Calculated???
There are 3 methods or formulae by which GDP can be determined. All the 3 methods have been shown by way of a tabular presentation as shown below:
Expenditure Approach

Income Approach

Production or Value-Added Approach

 

This is the most commonly used GDP formula, which is based on the money spent by various groups that participate in the economy

Components of GDP by expenditure Approach

GDP (Y) is the sum of consumption (C), investment (I), government spending (G) and net exports (X – M).

Y = C + I + G + (X − M)

C is private expenditures in the economy (household final consumption expenditure)

I: Capital Investment spending

G is the sum of government expenditures on final goods and services. It includes salaries of public servants, purchases of weapons for the military and any investment expenditure by a government. It does not include any transfer payments, such as social security or unemployment benefits.

X: Exports of Goods and Services

M: Imports of Goods and Services

GDP is the sum of the incomes earned through the production of goods and services.

Components of GDP by Income Approach

Total factor income = employee compensation + corporate profits + proprietor's income + rental income + net interest

Only those incomes that are come from the production of goods and services are included in the calculation of GDP by the income approach.

Following are Excluded:

1) Transfer payments e.g. Pensions, Jobseeker allowance
etc

2) Private transfers of money from one individual to another

3) Income not declared to the Tax Authorities

Value added is the increase in the value of goods or services as a result of the production process

Components of GDP by Production or Value-Added Approach

 

Value-added = value of production – value of intermediate goods

The output of each sector is calculated by either of following two methods:

a) Output of Each Sector* Market Price

b) Gross Sales+ Inventories (The Data on Gross Sales and Inventories is extracted from the Books of Accounts of various companies)

.
Now you have an idea of how GDP is calculated and now we shall talk about the factors that led to a fall in the growth from 8.0% in Q1 FY 18-19 to 4.5% in FY 19-20.
Factors That Lead To A Slowing Indian Economy
Following are some factors that lead to a slowing Indian economy:
Factor Number 1: Effects Of Demonetization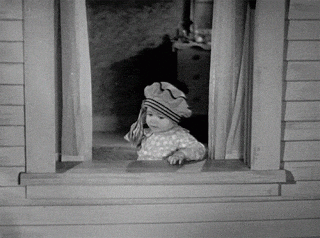 Remember the evening of 8th November 2016 when our Prime Minister Shri. Narendra Modi made an announcement regarding the demonetization of all Rs. 500 and Rs.1, 000 banknotes of the Mahatma Gandhi Series. India's Prime Minister Narendra Modi claimed that the action would diminish the parallel economy that runs on Black Money and reduce other illegal activities and terrorism.
Following are some major effects of Demonetization
November 8, 2016, initiated a curtailment of Consumer Spend in the Country. The Demonetization hit farmers the most. Agriculture growth dropped to 2.4% of GDP from 6.2% just a few years back.
It is not that only private consumption and small enterprises are causing slowdown. Big Corporates are as much to blame as they are drowning in debt that they accumulated during the boom period. This has contributed to freezing on investment by industrial houses and corporates who are now paying off debt.
Demand has also fallen in the rural areas as the whole rural economy runs on cash & because of demonetization situation of loss of jobs occurred as various businesses suffered due to cash crunch and thus either jobs were cut or new jobs were not created. Demonetization has led to small and medium businesses or the so-called SMEs to withhold investment as they also operate on a cash basis and the cash crunch made them hold on investment.
Let's Admit it Demonetization was a Blunder and one of the main cause of the current slowdown in the economy!!!!!!
Factor Number 2: Rollout Of GST
Within a few months after the blunder of Demonetisation, Government introduced GST in haste to satisfy their Ego. Yes, it was introduced in a Haste since even after more than two years of its introduction the law is still not settled. There are several provisions in the GST law which have led to increasing in the compliance cost as well as increased working capital requirement such as Multiple Registrations, Tax on Stock Transfer, Multiple Returns to be filed and the recent one which restricts the ITC availability. It has affected businesses in a negative manner.
Constant changes in the rates and other provisions are not allowing businesses to focus on their business. Thus in nutshell GST is another Factor that has led to a fall in GDP Growth rate.
Factor Number 3: Bank NPA'S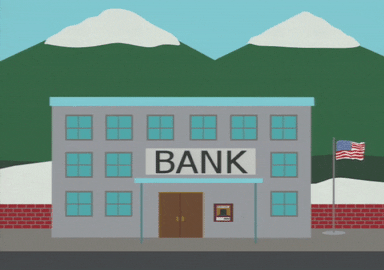 Public Sector Banks have high NPA's which has resulted in tightening lending's, seeking deposits & otherwise repairing their balance sheets by creating provisions for Bad Loans.
on June 2019 the gross non-performing assets (NPAs) of scheduled commercial banks (SCBs) stood at Rs 9.38 lakh crore. The NPA write-offs of banks such as Bank of India, Axis Bank, Corporation Bank, Bank of Maharashtra, HDFC Bank, Dena Bank, Oriental Bank of Commerce, ICICI Bank, Union Bank of India, Syndicate Bank, and United Bank of India ranged between Rs 4,000 crore and Rs 10,000 crore in FY 2018-19 and thus have led to lesser lending capacity.
Factor Number 4: Real Estate Slowdown
 Real Estate Sector is collapsing due to various factors such as low cash availability, High Taxation on under-construction homes, Low loan to value ratio (Now as per RBI norms loan can be given up to 70% of the market value of the property as against previous range between 80-90%) etc. Real Estate sector accounts for more than 40% of overall jobs and collapsing real estate sector is another reason for slowdown in the Indian Economy.
In the April-June quarter of 2019, growth in the real estate sector fell to 5.7 per cent, compared to 9.6 per cent in the same quarter last year.
Factor Number 5: Lower Investments
Investments are key to business activities resulting in more jobs, higher earnings and eventually higher spending. Investments have bottomed up since last few years as FII's marked exit from Indian Stock Market. FII's have withdrawn about 15000 crores from Indian Markets in 2018-19.
Also, a poor consumption outlook is likely to result in businesses holding back their Investment Plans and thus resulting in lower GDP as Investment is one of the components of GDP.
Factor Number 6: Lower Job Creation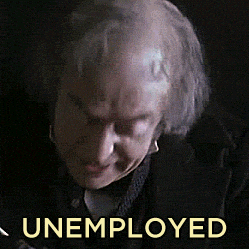 GDP basically shows the gross value of output produced in an economy. GDP could be increased by increasing the employment, i.e. by hiring more labour; the producers could produce more and achieve higher GDP.
Employment rises → production raises → GDP raises.
The fact of the concern is that our Government has failed to create Jobs and fresh data released by the CMIE (Centre for Monitoring Indian Economy) showed that the rise in India's unemployment rate in October was the highest since August 2016.
Factor Number 7: Global Slowdown
The above factors are not solely responsible for the economic slowdown in India, but another major factor is Global Slowdown. Union Minister Dharmendra Pradhan said the current economic slowdown is "temporary" and a result of the ongoing global trade war between the China and US.
Few experts view it as a technical or temporary issue & think that its effects would fade out soon while others view this as a more serious crisis. However, the crisis is seen as a deep structural issue rather than merely a short-run one. Now the government has to play a key role and understand the economic realities and avoid adventurism in policymaking and implementation.
Check Out | Income Tax Rates Updated as per Finance Act and Taxation Ordinance 2019
Hope you like this article! We have shared some major factors that lead to a slowdown. Comment down your views & opinions on this matter. If you like this article share it with your friends & family.