We all know that Chartered Accountancy is a very prestigious degree, and it offers a plethora of opportunities to build the career. This article is for the students who are pursuing CA course and wants to know about the various career opportunities after CA. Suppose you passed the CA and also got the membership of ICAI. Consequently, the question arises what next? Where to go? What to get now? And many more. See, the prefix CA before a name is itself a great achievement but its not the end rather a new start. It is the transitional phase of making a difference from qualified student to respected member.
This blog is specifically about the different career opportunities that CA degrees provides once completed successfully. So if you are confused between different career option after CA this article is for you, give it a read.
Did you know that you can open your Demat account for FREE with us?
We have partnered with Upstox to provide Free Demat Account Opening services to our students. Not only this, students who open an account through us will also get Free Course on Basics of Fundamental Analysis.
Click on picture to get started.
Check Out| Open Free Demat Account
Career Opportunities After Completing CA
Following are the various career opportunities available after completing your CA:
1. Industry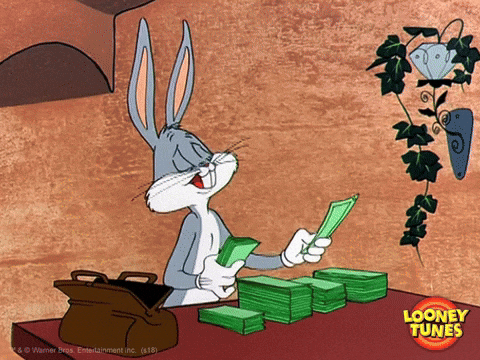 The industry is the most preferred option nowadays and why so? Because it ensures regular credit of salary in your bank account. One who has seen the pain of articleship where one needs to go to the office for 6 days in a week (at times 7 days as well) and receives a meagre amount as a stipend, this has to be the best option. With a sorted work-life balance, relatively low-pressure situations and a decent monthly income, everyone looks to go after this. 
The major industries one can go after in this section are PSUs, banking and financial institutions, service sector, manufacturing, trading etc. The most significant gateway to enter in this field is the ICAI campus which is being organized twice a year after results. You can also use a few other useful portals for this purpose, e.g. naukri.com and fast-india.com.
2. Consultancy
It's an easier option for those who have undergone their articleship from top 10 or top 20 consultancy firms as these firms easily absorb the talents which they have themselves developed. Major areas to work in this section is Transfer Pricing, International Taxation, Indirect Taxation, Risk and Governance, Statutory Audits etc. The one thing that is unique about this option is the level of professionalism that they do carry (let aside a few cases, those were exceptions). The way to enter in this field for other candidates is the same mentioned in the first point.
3. Create your own CA firm
This option is for the students who have seen their articleship, not from their perspective, but their principals' perspective. They have a fair bit of idea how to create clients, deal with them and work for them and of course to generate fees from them. In this option, one has the luxury to work for the hours he wants, but when a CA firm is in the initial stage, this advantage tends to vanish. 
It usually takes 1.5-2 years to come to break-even point owing to the costs involved to set up a physical office. You need to have a place in a good locality, 4-5 computer systems with attached peripherals and of course the staff. Hence it needs to be a well-thought decision as reversing this might not be so easy. Switching from a job to practice is possible, but vice-versa is not that easy. After passing that initial phase and you have a hold over certain reasonably big clients, you are on your way then. You can, of course, take the guidance from your principal and use the contacts that you have created during your articleship to flourish through this journey.
4. Teaching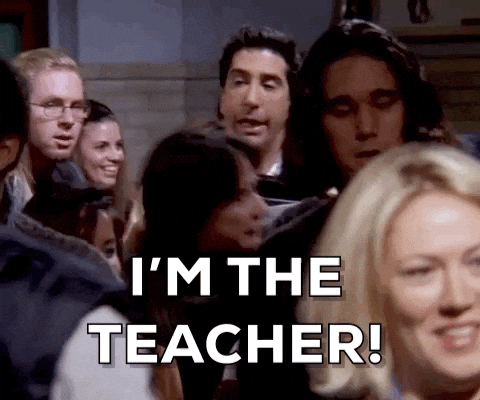 In the past few years, this option has emerged as a highly wooing one. One who has a passion for teaching can surely pick this one. A person who has completed CA when thinks about what to teach, the first thing that strikes through is the subjects of CA course itself. Given the fact that CA course sees the massive number of registration every year (except in the very recent) not only from commerce stream students but with ones having science stream as well, this looks very rosy. Since the CA course has been restructured with updated syllabus recently, this can be the time to enter in this field.
The biggest thing to counter here is the sheer competition, that too batch by batch and attempt by the attempt. But once you have got your name settled in the market due to your students, this can be highly rewarding. But again, the focus should be to provide the quality at reasonable fees. Put in the efforts with students, push and motivate them and there you go. 
Checkout| Journey of CA Neeraj Arora Sir
5. Entrepreneurship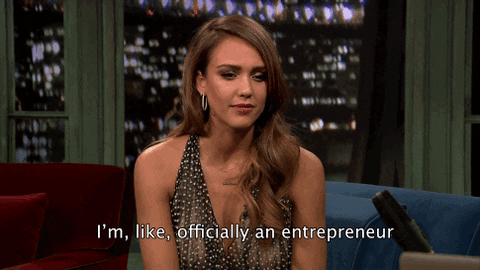 This one option is something which the candidates don't even dare to think of, due to obvious reasons. "I have put in 5-6 years of hard work for this course, and what if I don't succeed in my attempt here? What my parents will think what my friends will think and what image I will have of myself?" These questions are something which pops up in every budding professional's mind. 
If performed right, this option has the maximum potential to beat the rest of the options. You as a CA have got all the knowledge that you will need for any business to run. If you have got a solid idea with the appropriate model and working, this can be opted undoubtedly. If you are financially well-off and are enthusiastic about this option, then you should go for this. But in case you have to look after your finances, then opt for any one of 5 other options and keep working on your project side by side in pilot runs. One thing to mention here is if you genuinely wish to do something, you will find a way or another to do it. So, keep hustling.
6. Continue in your articleship firm
This option should be the last because you don't want to stay at your mid-sized articleship firm for your post-qualification journey. Why we are saying so is because the feel-good factor is clearly missing here. You are doing the same work as earlier, meeting up with the same boss and same colleagues even after becoming a CA and also the pay-scale is not so good here. If one doesn't get anything even after exploring all the options, then only this option be looked at. You have to work anyway because you can't afford to be work-less after being qualified.
We can see candidates cribbing that there aren't many opportunities left outside now, but it's not wholly true. Accepted the fact that the competition level is high due to the number of candidates, but the question is – are the candidates really skilful? Are they able to provide the business solutions for which they are known? Well, deep down inside, we all know the answers? It's of no shame to accept the fact and start learning new skills which are going to make the candidates more relevant than they are currently. 
Checkout| Skills to Develop Alongside CA 
Hope you like this article & find it helpful. If you have any query drop it in the comment section below. Share this article with your friends & family who have completed their CA & struggling between different career options.