As you all know from the title this article is about CA intermediate registration procedure. Let's first understand the structure of the CA course. The entire CA course is separated into three levels.
The basic entrance step in CA course is CA Foundation Test,

the next level is intermediate &

the last level is CA Final.
CA Intermediate level is the second level of CA course which is divided into 2 groups i.e. Group1 & Group2. Each group has four papers. Students can attempt intermediate exams group-wise or can attempt both groups together.
Check Out | CA Inter May 2020 Courses
Eligibility Criteria For CA Intermediate
Students need to pass the CA Foundation exam for taking admission in CA intermediate. Apart from passing the CA foundation, there is direct entry route too through which students can register for CA Intermediate directly without going through CA Foundation.
Details for Direct Entry Route:
Commerce Graduates/Post Graduates who have scored a minimum of 55% marks in Graduation/Post Graduation can register directly for Intermediate without passing CA  Foundation.

Students who are Non-commerce Graduates/ Post Graduates can likewise enrol for Intermediate by scoring 60% marks in Graduation/ Post Graduation.

The students who passed the Intermediate level of the Institute of Cost Accountants of India or The Institute of Company Secretaries of India can also register for CA intermediate directly.
Procedure of CA Intermediate Registration
To register for CA Intermediate level of CA course follow the following steps:
Step 1
Go to the ICAI website (www.icai.org) & click on the 'Self Service Portal (SSP)' tab on top of the page in red.
Step 2
Thereafter a Login page will appear, where students need to log in with the same username & password received on mail at the time of foundation registration.
Step 3
After completion of the login process following screen will appear
Click on 'Click here to access the Student SSP Portal'.
Step 4
Thereafter the student's profile window will pop-up. Their candidates have to click on 'Student Cycle' option.
Step 5
After clicking on the student cycle option, student module window will pop up. Their candidates have to click on the 'Intermediate through PE1/CPT/Foundation' tab.
Step 6
After that registration for the intermediate window will pop up. Personal details of the students will be auto-filled there. Students need to verify those details.
After verification of details click on 'save & next'.
Step 7
Thereafter 'Details of Educational Qualification window will pop-up. Fill your educational details there. Details of class X & XII are mandatory to fill. Students have to upload self-attested scanned copies of their documents else their application will be liable for rejection.
Step 8
After uploading educational qualification documents, students need to provide the following details:
'Medium of study'

–

In this, guys you need to choose your medium in which you want your study material i.e. in Hindi or in English.

'Join for course'- In this option, you need to choose for which group you want to register. It can be both groups, only group 1 or only group 2. 
Note: My advice here is that register for both the groups. As if you register for one group only you need to perform all the registration process again for the second group. 
After providing all the necessary details click on 'Save And Next' in blue.
Step 9
Thereafter upload scanned copy of photo & signature & only scanned copy is accepted here. The picture clicked from mobile or camera will be rejected. Maximum size of image is width 21 centimetre & length 27 centimetre. Make sure your uploaded image will satisfy the above-mentioned conditions otherwise, your application will be rejected.
Step 10
After fulfilling all the necessary details click on 'Generate OTP'
Step 11
After clicking on 'Generate OTP' it will show a captcha verification window. Enter the captcha text displayed in the image & click on 'Submit' to receive OTP.
Step 12
After clicking on submit tab an OTP (One Time Password) will be generated & will be sent to their registered Email Id & Mobile No. After receiving the OTP, the candidate will have to enter it & click on 'Validate OTP'.
Thereafter OTP & Email has been validated.
Step 13
Fill all the pending details carefully & make requisite payment through the payment gateway. Once the payment is successful form will automatically go for approval to ICAI. ICAI will inform you on mail about approval of your registration form. 
Last Date of CA Intermediate Registration
CA Intermediate exams held twice in a year i.e. in the month of May & November & registration opens throughout the year. Students can appear for CA Inter exams after 8 months of submission of the registration form. For May attempt the last date of registration is 1st September of the previous year & for November attempt last date of registration is 1st march of the same year.
Required Documents for CA Intermediate Registration
For CA Intermediate registration you will be required to upload the scanned copy of the following documents:
Self-attested scanned copy of the mark sheet of 10th class.

Self-attested scanned copy of the mark sheet of 12th class.

For the direct entry scheme students – Submit the attested copy of the Graduation / Post Graduation Marksheet  OR Marksheet or Mark statement of Intermediate level Examination of ICSI (Institute of Company Secretaries of India) or ICWAI (Institute of Cost Accountants of India)

Scanned copy of latest photograph & signature of the student.
CA Intermediate Registration Fees
| | | |
| --- | --- | --- |
| Details of Fees | Both Groups (Rs) | Single Group (Rs) |
| Registration Fee | 15000 | 11000 |
| Student's Activity Fee | 2000 | 2000 |
| Registration Fee as article assistant | 1000 | |
| Total Fees | 18000 | 13000 |
Student's through foundation route can choose for registration of both groups, one group or second group at the time of registration. However, students registering through the direct route can register for both groups only. 
Validity of Registration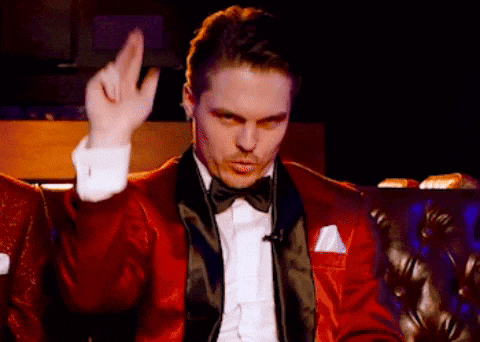 The registration for CA Intermediate course is valid for a period of four years. Even if a candidate is not able to clear a certain attempt, his/her registration will not expire. Registration can be revalidated for 4 years by paying the fees as decided by the council from time to time.
Subjects covered in CA Intermediate Course
CA Intermediate course is divided into two groups i.e. Group1 & Group 2. Each group contain 4 subjects. Students can opt for giving both groups at a time or single group.
Group 1 subjects
Paper-1: Accounting (100 Marks)

Paper-2: Corporate Laws & Other Laws (100 Marks)

Part I: Company Law (60 Marks)

Part II: Other Laws (40 Marks)

Paper-3: Cost and Management Accounting (100 Marks)

Paper-4: Taxation (100 Marks)

Section A: Income-Tax Law (60 Marks)

Section B: Indirect Taxes (40 Marks)
Group 2 subjects
Paper-5: Advanced Accounting (100 Marks)

Paper-6: Auditing and Assurance (100 Marks)

Paper-7: Enterprise Information Systems & Strategic Management (100 Marks)

Section A: Enterprise Information Systems (50 Marks)

Section B: Strategic Management (50 Marks)

Paper-8: Financial Management & Economics for Finance (100 Marks)

Section A: Financial Management (60 Marks)

Section B: Economics for Finance (40 Marks)
Exam Form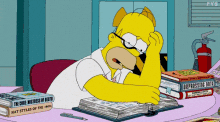 Filling the registration form is not enough. You also have to fill the exam form as well to be eligible for appearing in the exam. The exam forms are generally available in the month of February-March for May attempt and in the month of August-September for November attempt. The examination fees for CA Intermediate single group is INR 1,500 & for both groups is INR 2,700.
Exam Pattern
ICAI conducts subjective papers for CA Intermediate level. However, the following papers will comprise 30% of objective type questions & rest 70% will be subjective questions:
Corporate & Other Law

Taxation

Auditing & Assurance

Enterprise Information System and Strategic Management

One good thing here is that the negative marking is not done in objective questions.
For qualifying CA Intermediate level students have to secure 40% marks in each paper & aggregate of the whole group should be 50%. If a student will fail in exams but he has secured 60% marks in any particular subject he will be eligible for exemption in that paper.
This is all you need to know about the CA Intermediate registration. If you find this article helpful share it with your friends who want to register for CA Inter. If you have any doubt feel free to drop them in the comment section below. All the best for your CA journey!